---
AIR Institute has been selected to form part of the Wine Technology Platform (PTV). An initiative that seeks to promote and establish a common R&D&I strategy for the wine sector in Spain, since, despite being the first country in terms of vineyard surface area, the third in terms of production and one of the five main exporters worldwide, the sector is still poorly structured and, often, resources are invested in innovation in a non-optimised way.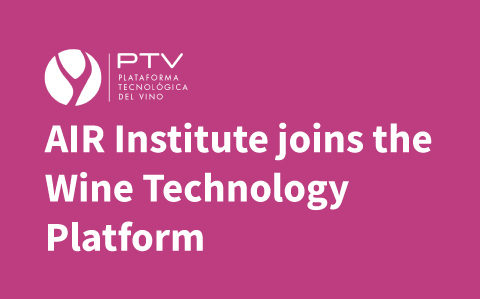 The PTV acts in this way by integrating all the R&D&I agents in the wine sector, including wineries, companies in the auxiliary wine industry, research groups, technology centres and even business associations and other public and private institutions.
Among its main objectives is the dynamisation and promotion of R&D&I through the search for partners for R&D&I projects, discounts on Tax Certification of Projects or advice on intellectual and industrial property matters. It also promotes the communication of innovation through the dissemination of European national public funding programmes, tax incentives or support in the communication and transfer of project results.
We hope to be able to contribute our knowledge and experience to promote digitalisation in the Spanish wine sector.