---
---
Abstract
DIH-World aims to accelerate the uptake of advanced digital technologies by European manufacturing SMEs in all sectors by supporting them in building sustainable competitive advantages and reaching global markets. DIH-World strengthens the capacities of regional DIHs, particularly in underrepresented regions across Europe.
As intermediaries of successful local SME digital transformation, DIH-World aims at providing DIHs, access to harmonised tools, well proven technologies, effective methodologies, sound knowledge, smart investment sources, rich training assets and overall a vibrant innovation environment.
The final aim is to accelerate the matureness of DIHs and the development of their collaboration capabilities, and avoid a DIH divide due to lack of access to technologies, skills, networks, investment and infrastructures with special emphasis in underrepresented regions; so they can capitalise and leverage on the European DIHs Networks their resources and facilities for the benefit of their local SMEs.
Funding: 73.937,50 €
Funding body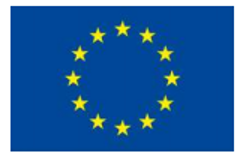 Co-funded by the Horizon 2020 Framework Programme of the European Union Under grant agreement Nº 952176