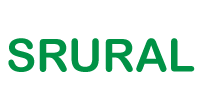 ---
---
Abstract
SRURAL proposes to investigate and advance the state of the art in some of the recognized disruptive technologies (cognitive computing, edge computing and dynamic geo-information), as well as to demonstrate how their application in a context of digitization of our natural space and its extensive cultural heritage, under a whole considered as a cultural landscape, can lead to a transformation of the territory in terms of its management, use and exploitation, with the generation of new services, products or processes, thus boosting the digitization of the region in key sectors.
Castilla y León has a rich, varied and well-preserved natural and cultural heritage that is one of its hallmarks, being, on the one hand, the second European region with the highest biodiversity index, home to a wide variety of ecosystems and landscapes that stand out for their quality; and, on the other hand, it is also the second largest in terms of quality and quantity of declared cultural assets in the world.
That is why any action aimed at providing better monitoring, detection or decision making related to the preservation and protection of the natural space, as well as for its better use and more sustainable exploitation should be a priority in any context and under any situation of contour.
Funding:
Budget: 270.729,70 €