---
Yesterday, the technology breakfast event took place, organised by the AIR Institute in collaboration with the Institute for Business Competitiveness of Castilla y León (ICE). During the event, the third edition of the Centr@tec Programme was presented. This is ICE's training and support initiative for business R&D&I, that also includes training activities and the development of customised services.
The activity took place at the facilities of the M3 Building of the Science Park of the University of Salamanca and brought together companies and entrepreneurs to learn about the services offered by the Centr@tec programme in the field of Industry 4.0, digitalisation, innovation, internationalisation of R&D&I and support for technology-based entrepreneurs.
The event was welcomed by José Francisco Diego, territorial director of ICE in Salamanca, and Juan Manuel Corchado, president of the AIR Institute, who described the areas of action in which the institute will participate.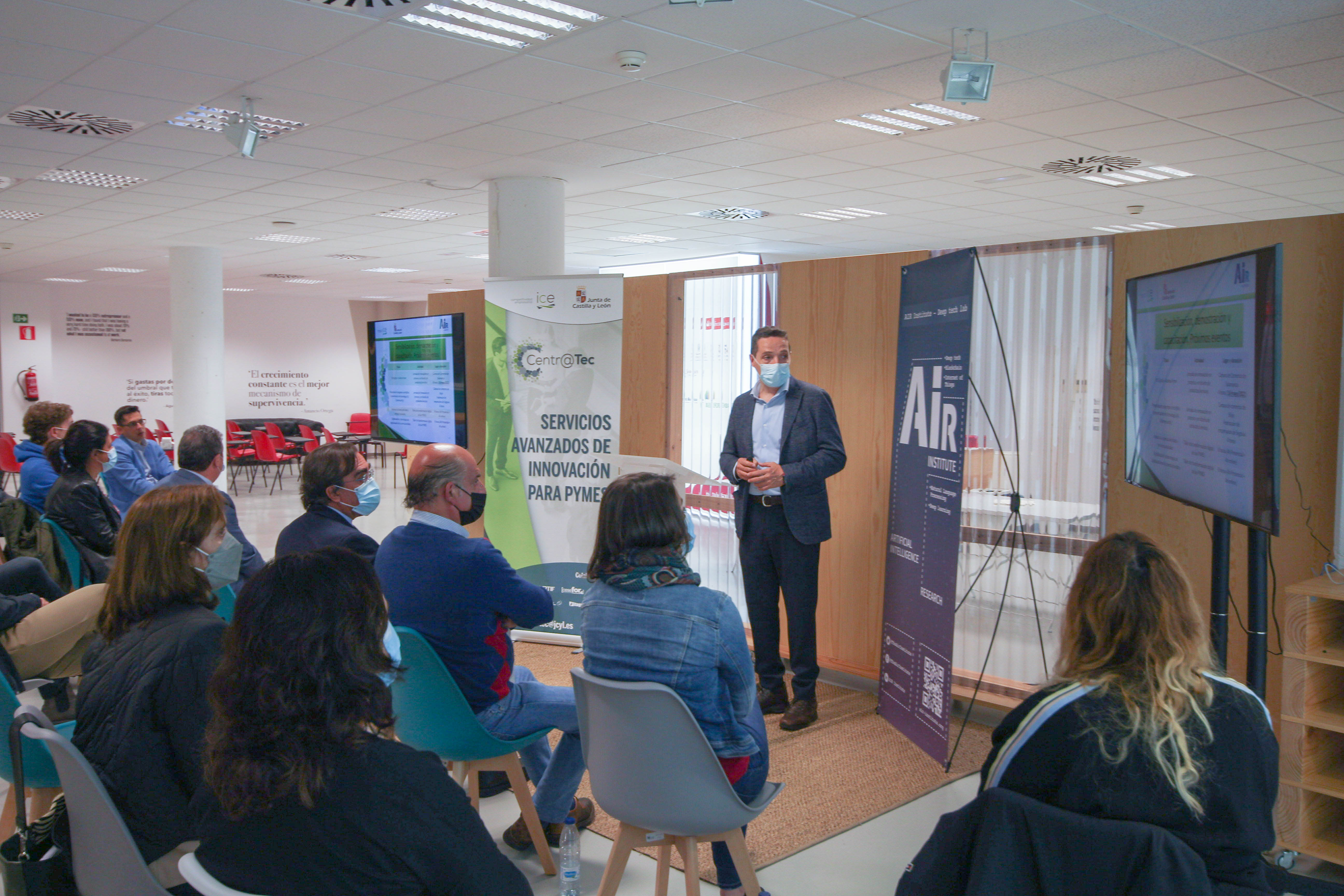 Juan Manuel Corchado Rodríguez, President of the AIR Institute
For his part, José Francisco de Diego presented the services in the field of Industry 4.0, digitalisation, process innovation and product design. Moreover, he outlined the grants currently offered by the ICE.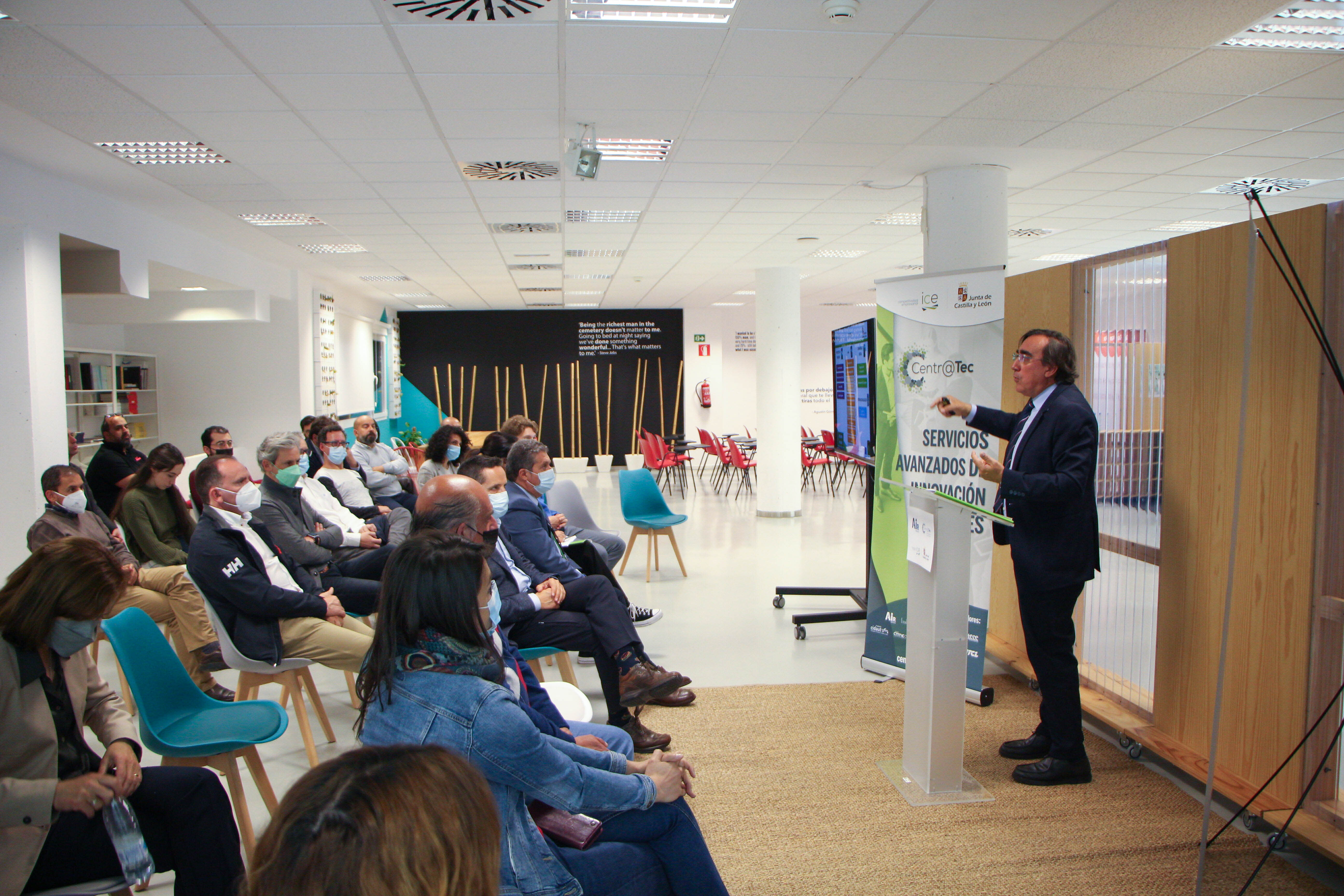 José Francisco de Diego, ICE's regional director in Salamanca
The conference also served to present a success story from previous editions. Pedro Laso, CEO of the company Biocompostajes Laso, shared his experience and encouraged participants to engage in the Centr@tec programme and take advantage of the benefits it offers.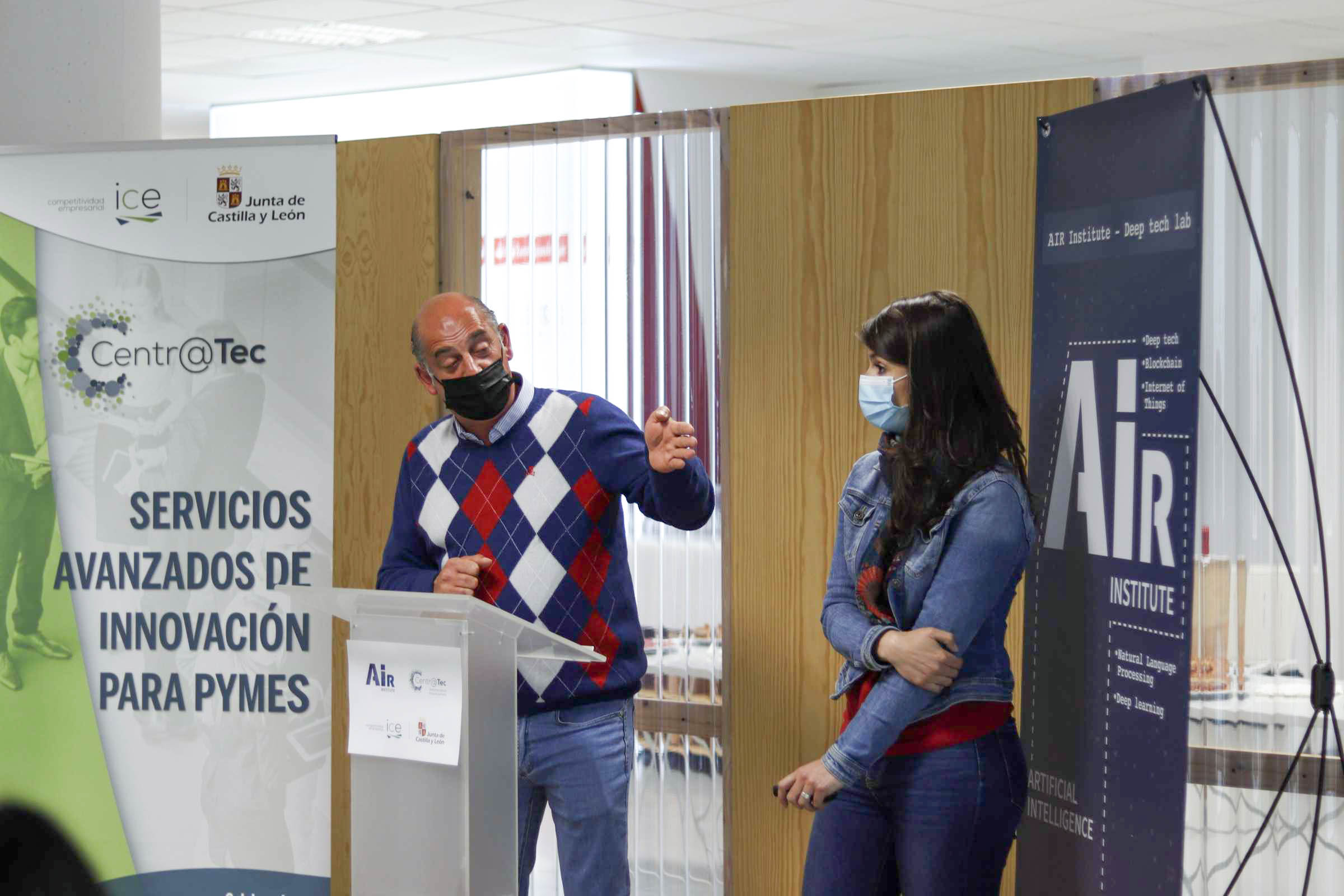 Pedro Laso, CEO of the company Biocompostajes Laso