---
The IoT Digital Innovation Hub is part of the DIH4CPS project, a cross-disciplinary and immersive network of DIHs and solution providers, focused on cyber-physical and embedded systems, which aims to help companies overcome innovation barriers and position Europe as a world leader in innovation.
The DIH4CPS project expands the existing network and aims to create an integrated platform for DIHs from different sectors and regions, especially the digitally underdeveloped ones.
Eleven experiments targeting European SMEs will be selected and provided early-stage funding and support, with the main objective of bridging the digital divide.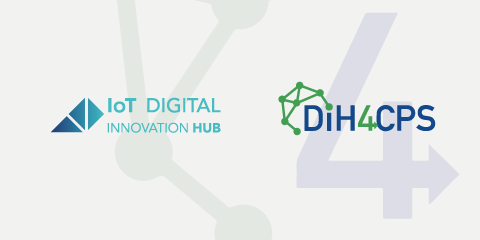 With the backing of IVLab, an experienced and well-established networking organisation, DIH4CPS can innately build on an extensive existing network, add value to its knowledge transfer capabilities and ensure the sustainability of the growing DIH network.
The project will not only benefit the selected experiments, but also individual DIHs, such as the IoT Digital Innovation Hub, creating a dynamic, global and cross-sectoral one-stop-shop for collaboration between SMEs, DIHs and technology providers.