---
Last week, a webinar was held on "Regularisation, digitalisation and the rise of e-commerce, main challenges for mobility and urban logistics" organised by Logistop, in which our colleague Javier Prieto from AIR Institute participated, contributing his ideas and outlook on the application of technologies such as Artificial Intelligence and Blockchain in urban mobility management.
The conference took place within the framework of the Logis-Talks sessions "Mobility in cities: future forecast and possible solutions in the field of logistics" and analysed and discussed the current and future challenges of urban distribution of goods that must be addressed collaboratively by the private and public sectors.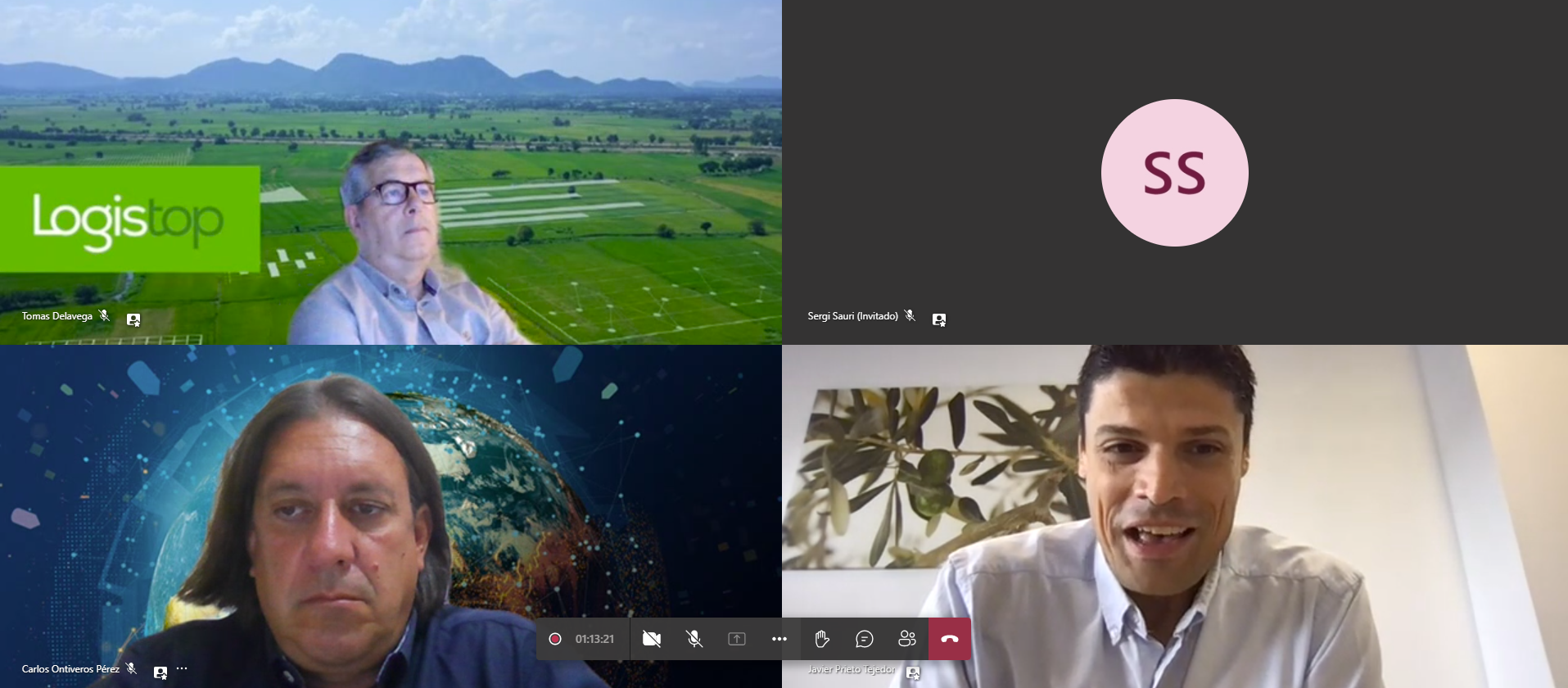 The event also featured the participation of other collaborators such as: Federico Jiménez de Parga, General Coordinator of Mobility, Madrid City Council, Sergi Sauri, Director, CENIT - Centre for Transport Innovation, Carlos Ontiveros, Industry Manager Executive in Transport, Infrastructures, Logistics and Mobility, Esri Spain, as well as the presentation and moderation of Tomás de la Vega, Managing Director, Logistop.
Application of technologies for the improvement of urban mobility
Our colleague Javier Prieto participated with a presentation on " Artificial Intelligence, Blockchain and the Digital Twin for the improvement of urban mobility". During his speech, he explained how the different technologies that are currently available are being applied to urban mobility, not only in the transport of goods, but also in other issues related to mobility which can help improve the transport of goods.
He also presented three interesting projects that we are developing at AIR Institute, which implement technologies such as Deep Learning or Blockchain to make cities smarter through algorithms and, in this way, to achieve a greater reduction in consumption, optimise the development of urban freight transport companies and make cities more sustainable.
About Logistop
Logistop is the benchmark workspace for collective innovation through the realisation of projects hand in hand with our partners. Transforming the entire supply chain into a more efficient and sustainable one. All this with the aim of articulating and carrying out innovation projects between partners, without excluding the possibility of collaborating with or receiving support from certain organisations outside Logistop.