---
Yesterday, the "PERTE Vanguard Health in Castilla y León" conference was held in Salamanca. It was organised by the Institute for Business Competitiveness of Castilla y León (ICE), the ITCL Technology Centre, the CARTIF Technology Centre and the AIR Institute within the framework of the Centr@tec Programme.
The PERTE programme seeks to develop a digital National Health System, with an integrated database that allows for the collection, processing, analysis and exploitation of data from different sources to improve prevention, diagnosis, treatment, rehabilitation and research. In addition, it strengthens primary healthcare through digital transformation and thus positions Spain as a leading country in the innovation and development of advanced therapies.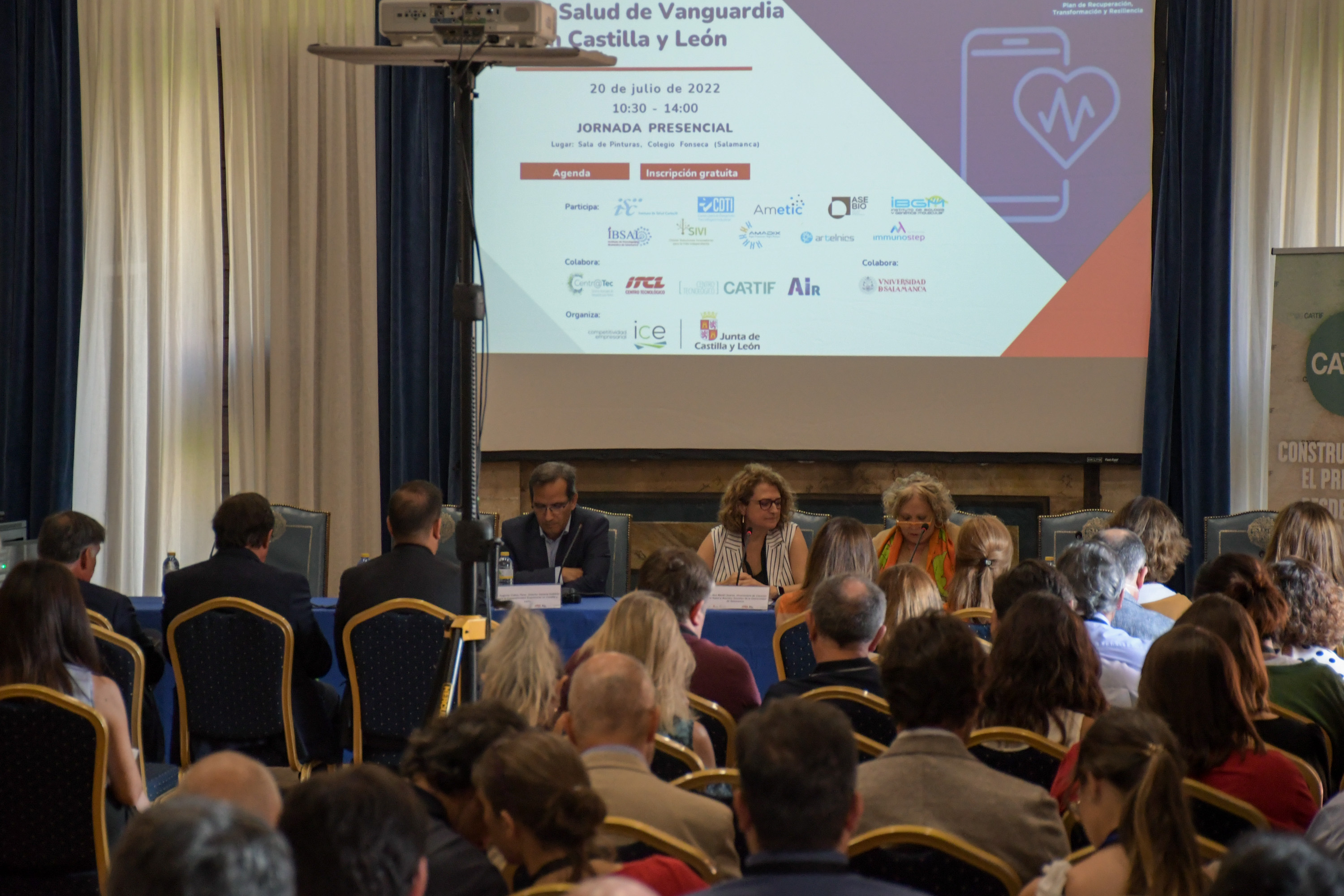 The event was attended by various institutions such as the Ministry of Health, the Regional Government of Castilla y León, the Institute of Biomedical Research of Salamanca (IBSAL), the BIOTECYL Cluster, the Castilla y León Health Cluster, and the Institute of Biology and Molecular Genetics (IBGM). Several companies from the sector were also present, such as ARTELNICS, AMADIX and Immunostep Biotech.
Besides being the organisers, CARTIF and AIR INSTITUTE participated as Technological Centres in the round table on "Digital Health for the governance of data and strengthening of the NHS and Primary Care as part of PERTE". Juan Manuel Corchado participated as director of the AIR Institute and shared innovative ideas on digital health, in addition to presenting some of the projects that the institution has developed in this field.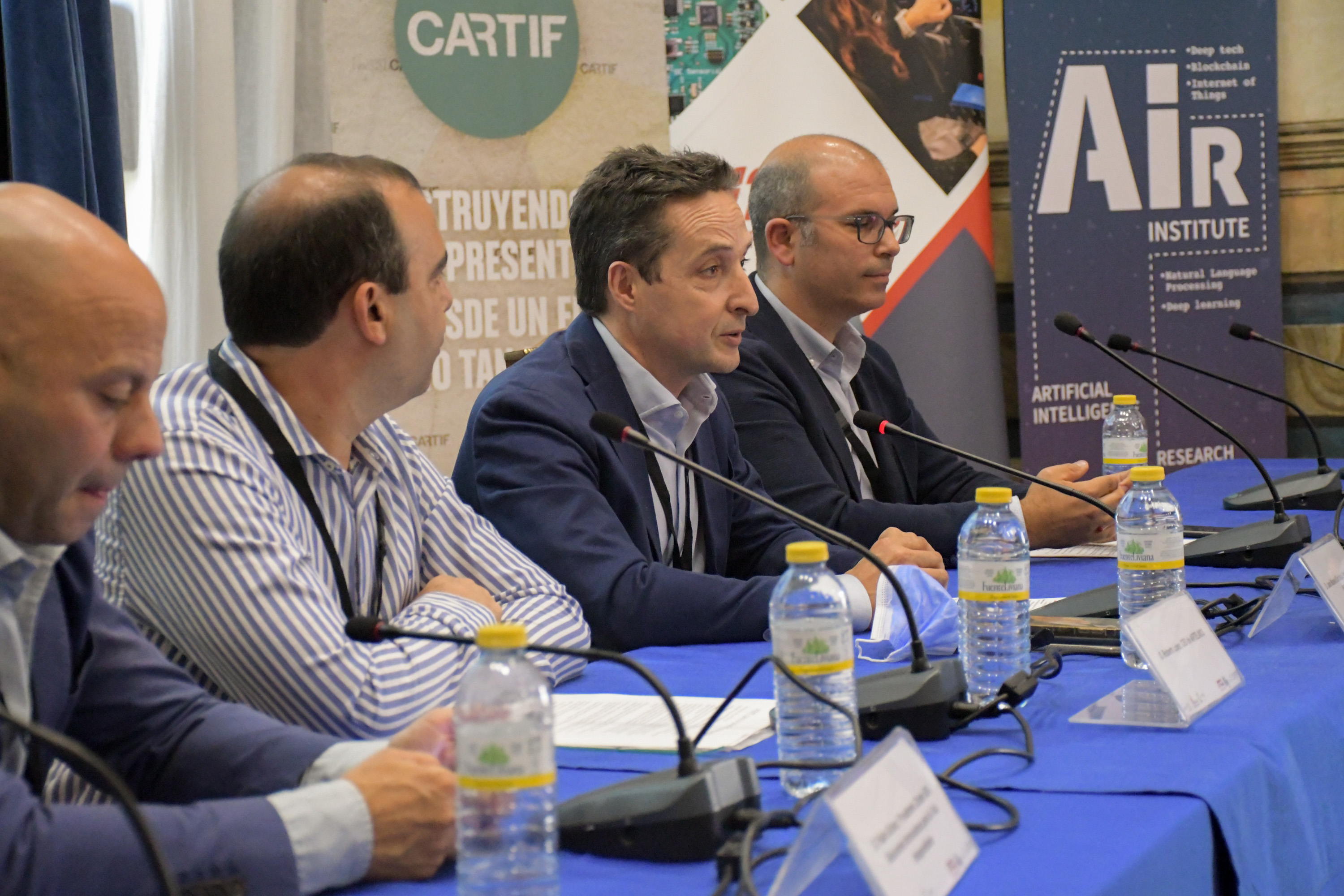 This was an excellent event that we hope will be of great help to companies and healthcare institutions. We would like to thank all of you who attended and the media that reported on the event.