---
The DIH4CPS project launches the Mooc "Full digitisation of ecosystems". A training aimed at DIHs and SMEs from different sectors, the approach it will take will be both to approach and optimise digitisation in these ecosystems, in order to offer a wider range of training.
DIH4CPS project is a cross-disciplinary and immersive network of DIHs and solution providers, focused on cyber-physical and embedded systems, which aims to help companies overcome innovation barriers and position Europe as a world leader in innovation.
The main objective of the course is to generate knowledge in digital technologies and their transfer to professional fields to improve their production processes and services; promoting technology transfer into the business and industrial fabric.
The speakers are professionals from different sectors who will bring participants closer to important technologies such as Blockchain, robotics, cybersecurity and will delve into aspects of digital transformation for SMEs.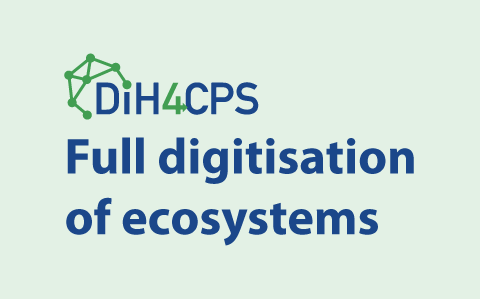 Programming
Smart Industry (Industry 4.0)
Cybersecurity
Digital Transformation
Those interested can register here: https://e4you.org/es/moocs/digitalizacion-completa-de-ecosistemas