---
The AstraZeneca Foundation is a non-profit institution with a strong interest in promoting research, science and the dissemination of results, betting on scientific talent and promoting the development of research projects in different fields, with the aim of promoting the modernisation of the Spanish health structure by cooperating in the area of health.
In this sense, the AstraZeneca Foundation launches the 6th Young Researcher Awards in collaboration with the Carlos III Health Institute (ISCIII). This initiative seeks to promote the professional development of young scientists in the field of health through the development of research projects on the following four thematic priorities: "Oncology, Precision Medicine and Immuno-Oncology", "Respiratory and Immunology", "Cardiovascular, Kidney and Metabolism" and "Vaccines and Immunotherapies".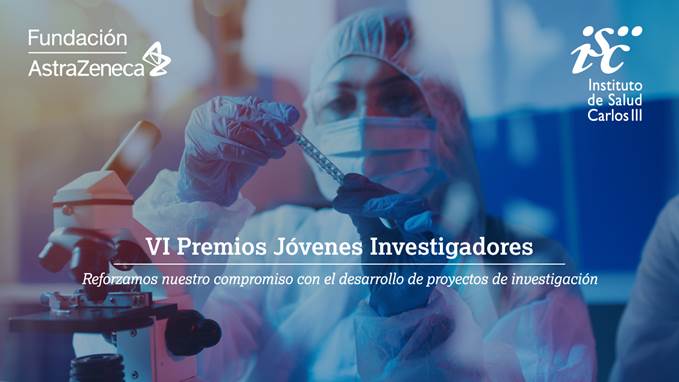 The main objective is to facilitate the achievement of transferable results that improve the health of citizens and generate greater scientific knowledge through the promotion of synergies between new research groups, the latter being the main novelty of this year's call. This call includes the concession of an Honorary Award for Excellence in Scientific Trajectory, which will be destined to further encourage the award-winning researcher's line of research.
If you are interested in participating you can apply by sending the application here, until September 8, 2022.