---
AIR Institute participates in the KAIROS project, an initiative that will investigate cutting-edge technologies in materials and manufacturing processes, as well as Industry 4.0, for the efficient production of gates and large composite parts for naval applications.
The project aims to achieve a 30-40% weight reduction compared to steel structures, with equal or better mechanical performance, fire and corrosion protection properties; and with a full supply cycle cost (design, materials, labour, quality control and defects) 40-50% lower than current composite manufacturing technologies.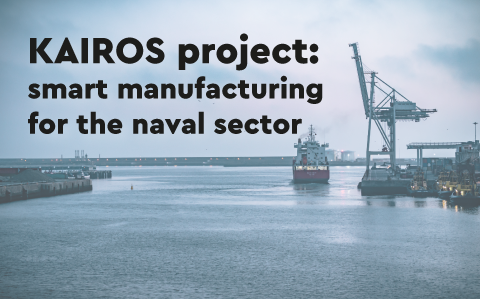 The objectives will be achieved through research into technologies such as new lightweight composite materials, automated manufacturing processes, machine vision, sensorisation, artificial intelligence (AI) and digital twinning.
In this regard, AIR Institute, based on its experience in projects involving maintenance, quality and predictive health issues in manufacturing processes, will collect and analyse a range of digital and physical technologies and tools for the creation of digital twins for process control and predictive maintenance, including Edge Computing architectures, Industrial Internet of Things (IIoT) technologies and data analysis techniques using explainable artificial intelligence - XAI.
A project funded through the CIEN Call of the CDTI, coordinated by CT Engineering Group, Izertis, Segula, Sofitec, SP Consultores y Servicios, Cramix and Global Vacuum Presses, in which we participate as a research institute together with ITCL Centro Tecnológico, the Advanced Centre for Aerospace Technologies (CATEC), the University of Cádiz and Gaiker.