---
The Institute for Business Competitiveness of Castile and Leon (ICE) in collaboration with Air Institute is holding a Workshop on the Digital Transformation of SMEs in the field of Cybersecurity for Organisations. An initiative within the framework of the Centr@Tec Programme. 
The activity aims to delve into the main challenges for change to help people, companies and organisations respond to them when identifying and adapting opportunities in cybersecurity.
The event will take place on 6 September in the Presentation Room of the R&D&I Building at the University of Salamanca.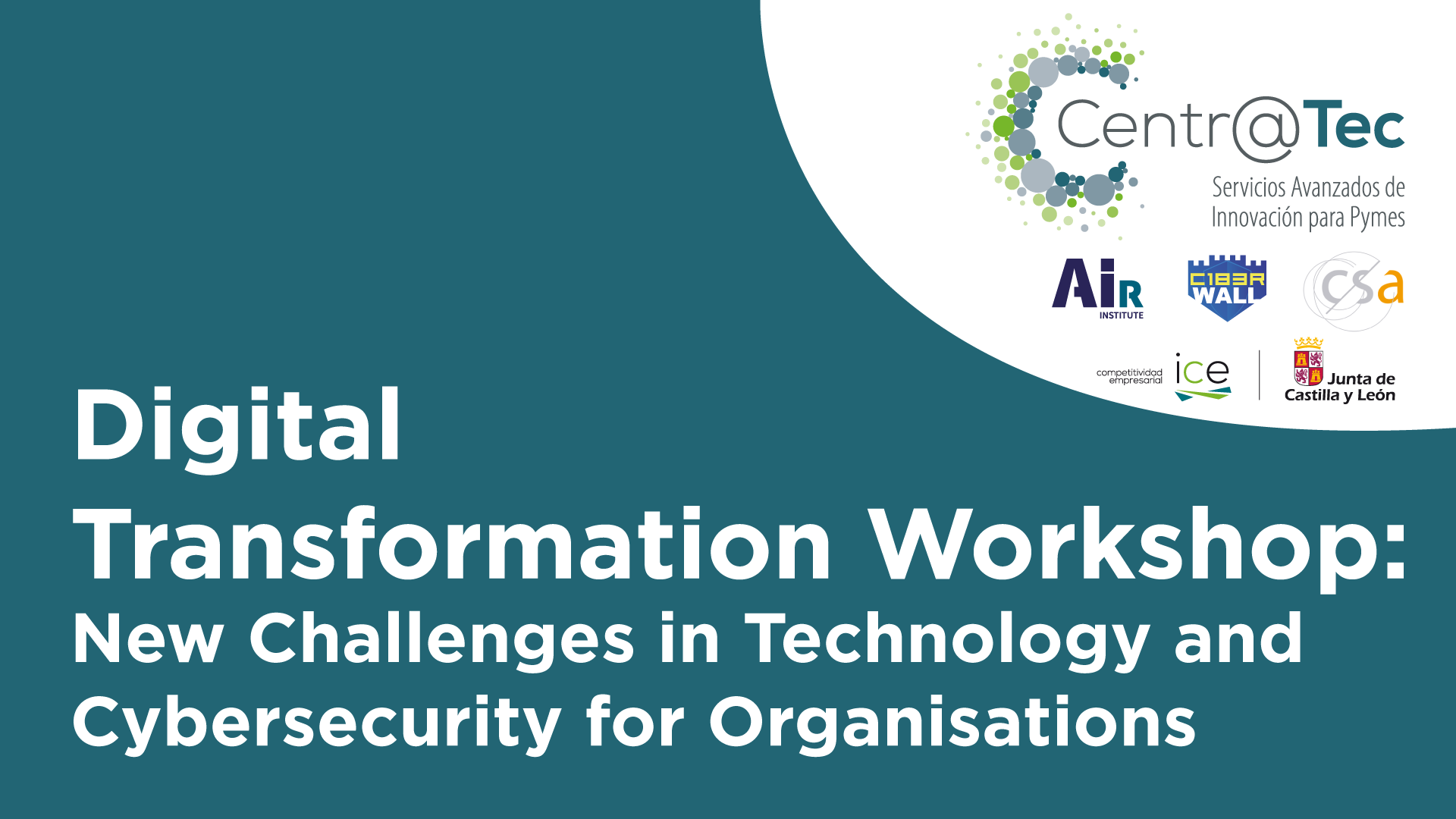 Agenda
10:00 Reception and registration
10:30 Opening session and welcome
10:45 Presentation of the Centr@tec programme
Dr. Juan Manuel Corchado. Air Institute.
11:05 Financing lines of the Institute for Business Competitiveness of Castilla y León (ICE).
Dr. José Francisco de Diego. ICE.
11:30 Coffee break
12:00 Presentation of the C1B3RWALL Academy 2022/2023 programme.
Dr. Casimiro Nevado Santano. Police Inspector
13:00 Security regulatory framework: new ENS.
            D. José Ignacio Castillo Cano
14:00 End of the workshop
Anyone interested in attending the workshop can register for free at the following link: https://forms.gle/qc6u7mYyChbrXdLX6 or by sending an e-mail to centratec@air-institute.com.