---
The IoT Innovation Conference on processes and design of products and services organized by the Institute for Business Competitiveness of Castilla y León (ICE) in collaboration with the Air Institute was successfully developed this week. The event took place at the Edificio Polivalente I+D+i of the University of Salamanca, coinciding with the 8th edition of Startup Olé in Salamanca.
This conference is part of the Centr@Tec Programme and has allowed the SMEs, startups and entrepreneurs who attended the congress to learn about the innovations and improvements that they can incorporate in their production processes and in their products or services, to optimise costs and improve their competitive position.
The welcome and presentation of the Centr@tec Programme was given by Ángela García, R&D manager at AIR Institute. In the presence of entrepreneurs and members of different companies, the areas of action of the project were presented, which include the internationalisation of R&D&I, the bank of innovative projects, workshops and training in innovation and new technologies, diagnostics and implementations and, as a novelty, the Digital Transformation Support Unit.
Next, María José García and Ricardo Ramos, technicians from the Institute for Business Competitiveness, spoke. Both took the opportunity to clarify the role of the ICE in the project and to present a variety of services to help entrepreneurs and companies.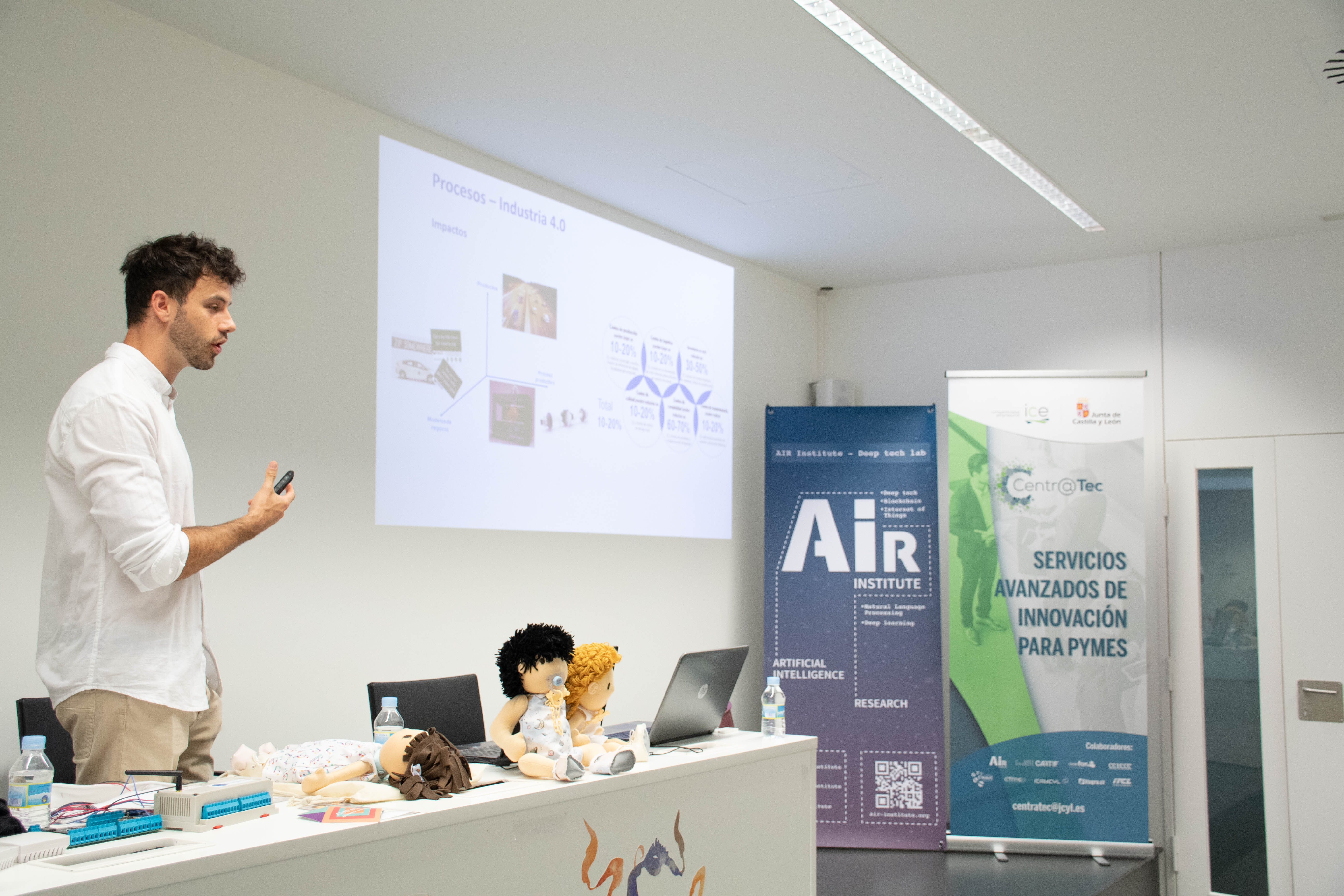 The event also brought companies closer to different success stories of projects with extensive IoT development whose results aim to optimise processes and increase the competitiveness of SMEs.