---
AIR Institute participated in the conference "Meetings with IT Companies. University-Company: The Present and Future of Computer Science". An event organised by the School of Computer Engineering from the University of Valladolid and the Professional Association of Computer Engineers of Castilla y León.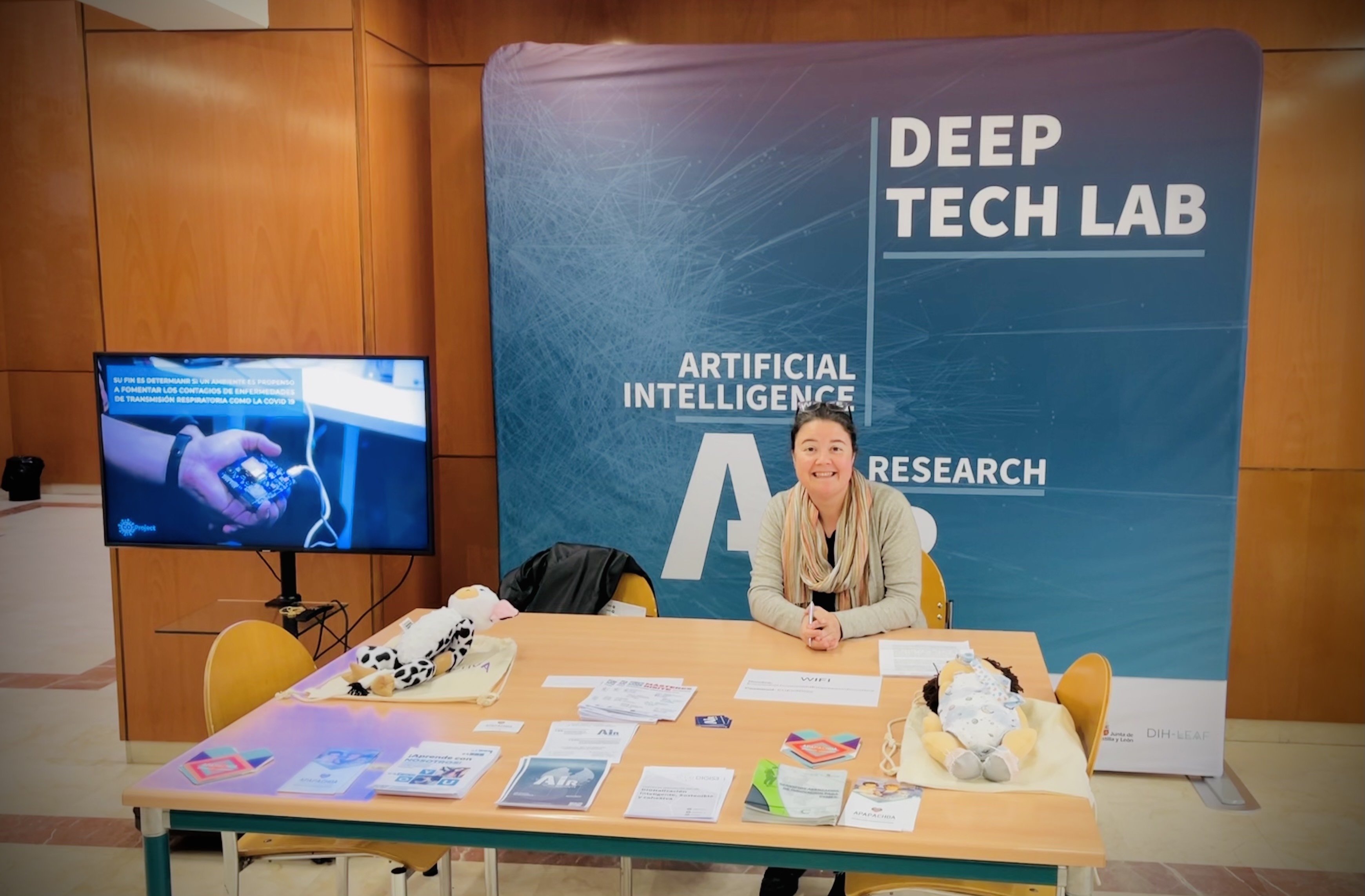 The event took place on 20 and 21 October at the School of Computer Engineering of Valladolid in the form of a Business Fair-Employment Forum that made it possible for the participating IT companies to get to know each other at their stands in the Hedy Lamarr Hall. Furthermore, there was a conference made up of a series of presentations, talks and workshops given by the companies sponsoring the event. AIR Institue participated as a gold sponsor and we had the opportunity to present some of the projects we are developing.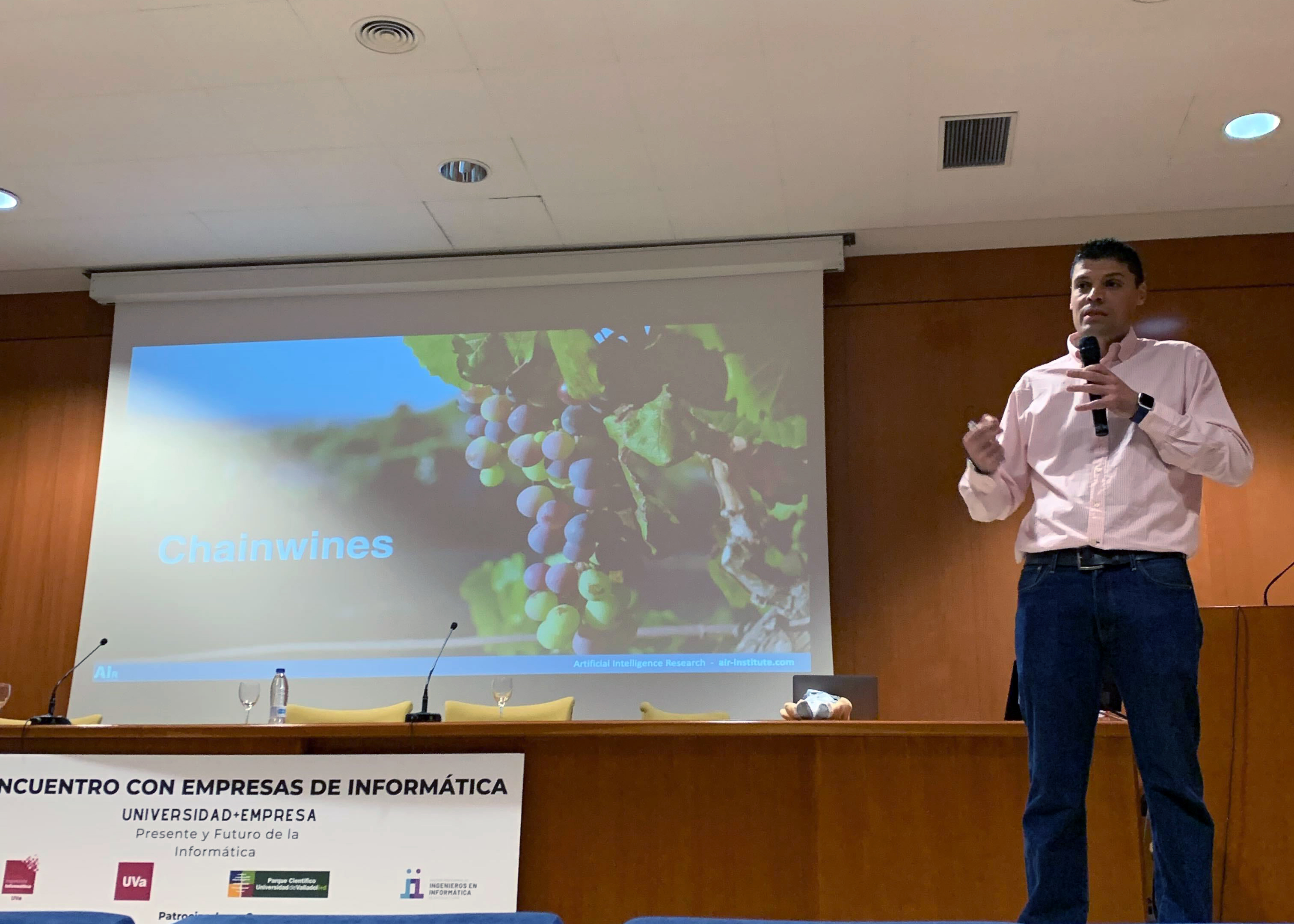 Students and graduates had the opportunity to meet companies, learn about opportunities, submit CVs and arrange interviews. It was also open to the general public who were able to visit the stands and attend the conferences and workshops.
Here is a video summary from the event.