---
Last week, more than 60 Logistop partner companies gathered in Madrid for the Logistop & Partners - Innovation Day "Building the logistics innovation of the future", where they shared challenges and concerns that companies in the sector must face on a daily basis, being necessary an increase in public-private collaboration.
The event, organized by Logistop, a leading association in collaborative logistics innovation with which we have collaborated on several occasions, was attended by Ms. Teresa Riesgo, Secretary General for Innovation - Ministry of Science and Innovation, who highlighted the technological platforms as an example of cooperation, co-creation and collaboration between the public and private sectors, as well as the importance of innovating in a transversal way, based on the knowledge acquired and contributing to improve any aspect of the process.
During the course of the day, three working groups were held. In the first of these, "Logistics innovation: main challenges of change", the main challenges and barriers that companies must face when developing innovation projects were discussed. In this regard, issues such as energy efficiency, traceability or blockchain, as well as the existing difficulty in specifying certain innovation projects or adapting existing aid to the real needs of companies in the sector, resistance to change, risk aversion or the difficulty in finding the right partners, have been highlighted as the main factors to take into account.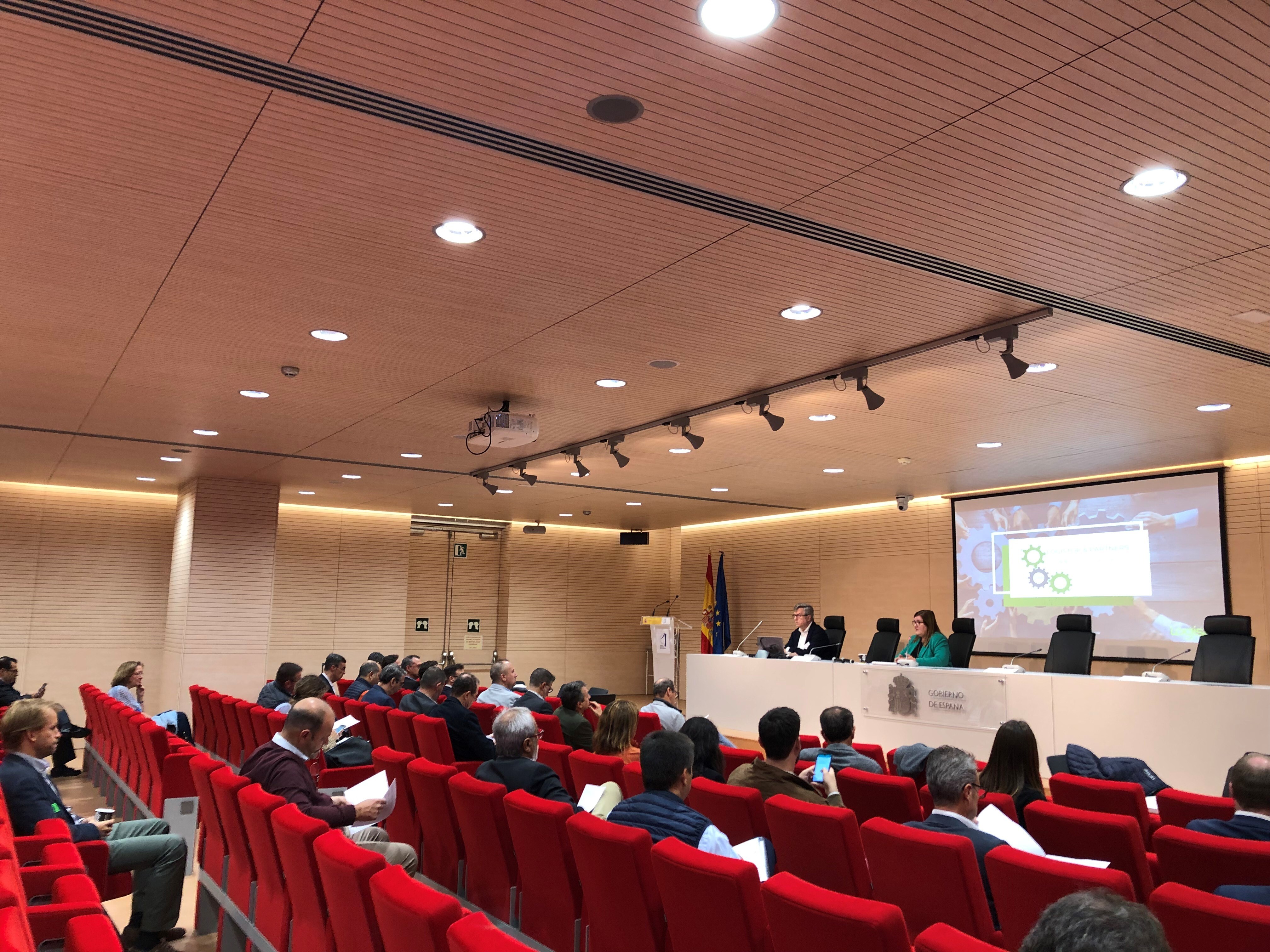 Next, the round table "Logistop in collaborative logistics innovation" analyzed Logistop's role in contributing to the implementation of innovation in companies and its impact on society. As well as the importance of actively collaborating in the development of activities and knowledge generation to increase the value contribution of the association.
Finally, the working table "Logistics innovation of the future: trends of the coming years" has analyzed what will be the main trends in the sector in the coming years, among which have highlighted technologies such as Artificial Intelligence, Big Data and Internet of Things (IoT), as well as a latent concern on issues related to energy and digitization and its applicability to the sector.
With the conclusions drawn at this conference, Logistop will nourish its strategy for the coming years with the aim of continuing to generate knowledge and to value it both for its partners and for society and the industry in general.