---
A few days ago, the launch meeting of the CERTIFY project was held at the University of Murcia. It was a hybrid event, attended in person and online. AIR Institute participated in it as well as the IoT Digital Innovation Hub as a digitising entity. Most of the project partners travelled to Murcia, where the project coordinator, Professor Antonio Skarmeta, was. The aim of the meeting was to initiate the activities related to the project, including technical development, dissemination, standardisation, exploitation and project management.
CERTIFY defines a methodological, technological and organisational approach to IoT security lifecycle management. Among its main objectives is achieving cybersecurity awareness for IoT-enabled environments through the sharing of threats and mitigations among the stakeholders. Secure reconfiguration and maintenance of customisable embedded devices through open hardware primitives and services or industrial validation of the CERTIFY framework in the IoT ecosystem.
The project has been organised in multiple work packages (WP). Each work package has tasks, deliverables, objectives and milestones. The meeting was organised in two phases: formal presentation and open discussion. In the first phase, the respective owners of the work packages presented the activities to be carried out in order to meet the goals, deliverables, objectives and tasks.
During the meeting each of the technical and administrative aspects of the project have been touched upon and discussed in detail. Each partner has a better understanding of the overall structure of the project, the partners and their contributions.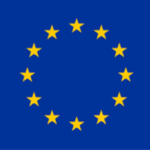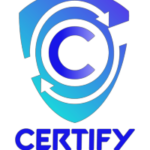 This project has received funding from the European Union's Horizon CL3 Increased Cybersecurity 2021 under grant agreement number 101069471 and from the Swiss State Secretariat for Education, Research and Innovation (SERI) under grant agreement numbers 22.00165 and 22.00191