---
AIR Institute has developed GRIDIRON with the help of Embio Diagnostics, a project driven by the DIH2 accelerator that has as its main objective the incorporation of an intelligent automated testing system in laboratories, ensuring standardised, automated and safety-compliant workstations, strengthening the production and delivery of high quality biosensors to customers.
Biosensors are exciting devices that emerge from a synergistic combination of well-established scientific knowledge and cutting-edge technologies, such as nanotechnology, rational design, materials science and microfluidics. These devices have proven their usefulness in various sectors (e.g., medical, agri-food, environmental) and have demonstrated good practicality, sensitivity, reproducibility and speed of response. However, there is a deficiency in the level of technology readiness for prototype development.
Due to the ability to assess health status, and the onset and progression of diseases, the use of biosensors in home healthcare has increased. Therefore, there is a need to automate and optimise production processes in the manufacture of biosensors and ancillary electronic materials to reduce costs and false negatives in diagnostic tests.
The GRIDIRON project focuses on the development of such solutions in order to detect and prevent possible errors in the circuits, electrodes and vials used in testing.
We share with you an interesting video that explains the process of working with biosensors.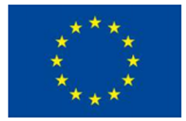 The DIH2 project has received funding from the European Union's Horizon 2020 research and innovation programme under grant agreement number 824964.