---
DIGIS3 is a new Digital Innovation Center, funded by the European Union, oriented towards providing Smart, Sustainable and Cohesive Digitization services to SMEs and public sector administrations in Castile and Leon.
DIGIS3 is a strategic alliance that combines several digitization agents in Castile and Leon together with 13 affiliated entities. The members of DIGIS3 are AIR Institute, BISITE research group, DIHBU association, University of León, DIH-LEAF association, Institute for Business Competitiveness of Castile and Leon (ICE) and the Supercomputing Foundation of Castile and Leon (SCAYLE).
On February 21, a meeting was held in Salamanca, where all DIGIS3 partners met in order to plan future actions and objectives to be achieved during the next 6 months.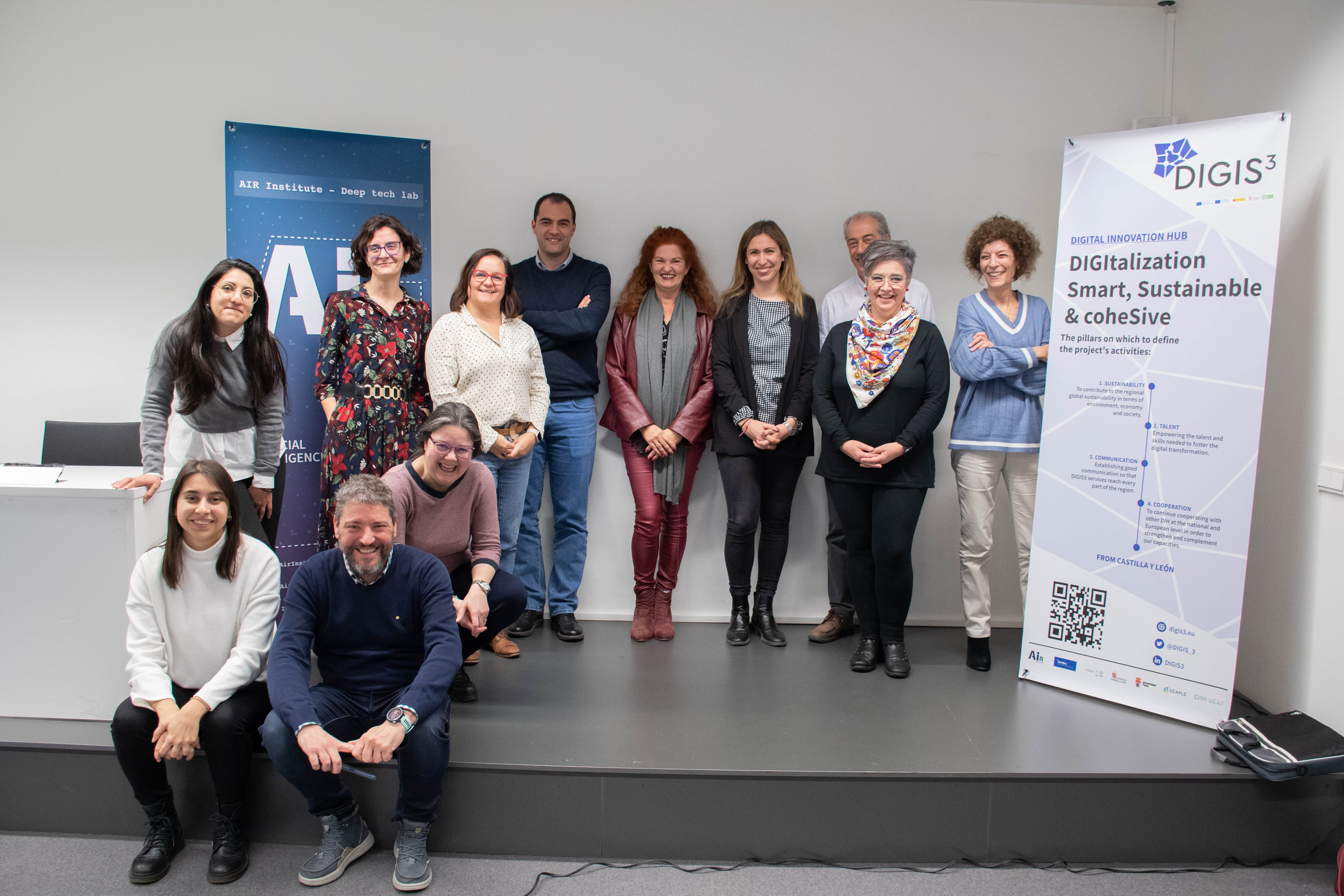 Boosting digital transformation through Digital Innovation Hubs
A Digital Innovation Hub (DIH) is a group of entities that enables companies and public administration within a given area to access the information, services and facilities they need to address their digital transformation processes.
Digital Innovation Hubs are one of the main tools of the European Commission to achieve the objectives set out in its Digitization Strategy.
The overall objective of DIGIS3 is to ensure a smart, sustainable and cohesive digital transformation of SMEs and structural units of the state administration in the region; with a territorial scope in urban and rural areas focused on cohesion, giving comprehensive support to users that facilitates their access to specialized technical knowledge and an experimentation environment, in a one-stop shop with a central core of knowledge and training structured around artificial intelligence and supercomputing, cybersecurity is considered a critical layer in any digitization process. This incorporation will be done using appropriate digitization paths, according to the digital maturity level of the users and also taking into account the specific needs of the industry and the geographical environment.
DIGIS3 is specialized in:
Artificial Intelligence (AI)
High Performance Computing (HPC)
Industry 4.0
Demographic Challenge
Smart Renewables
Smart Agriculture
Circular Economy
Smart Cities and Territories
Electronic Administration and Data Spaces
DIGIS3 has a wide range of infrastructures that it makes available to companies and the Public Administration to develop the services provided by the project, such as training, testing and experimentation and advice on digitization, to facilitate access to specialized know-how and experimental environments.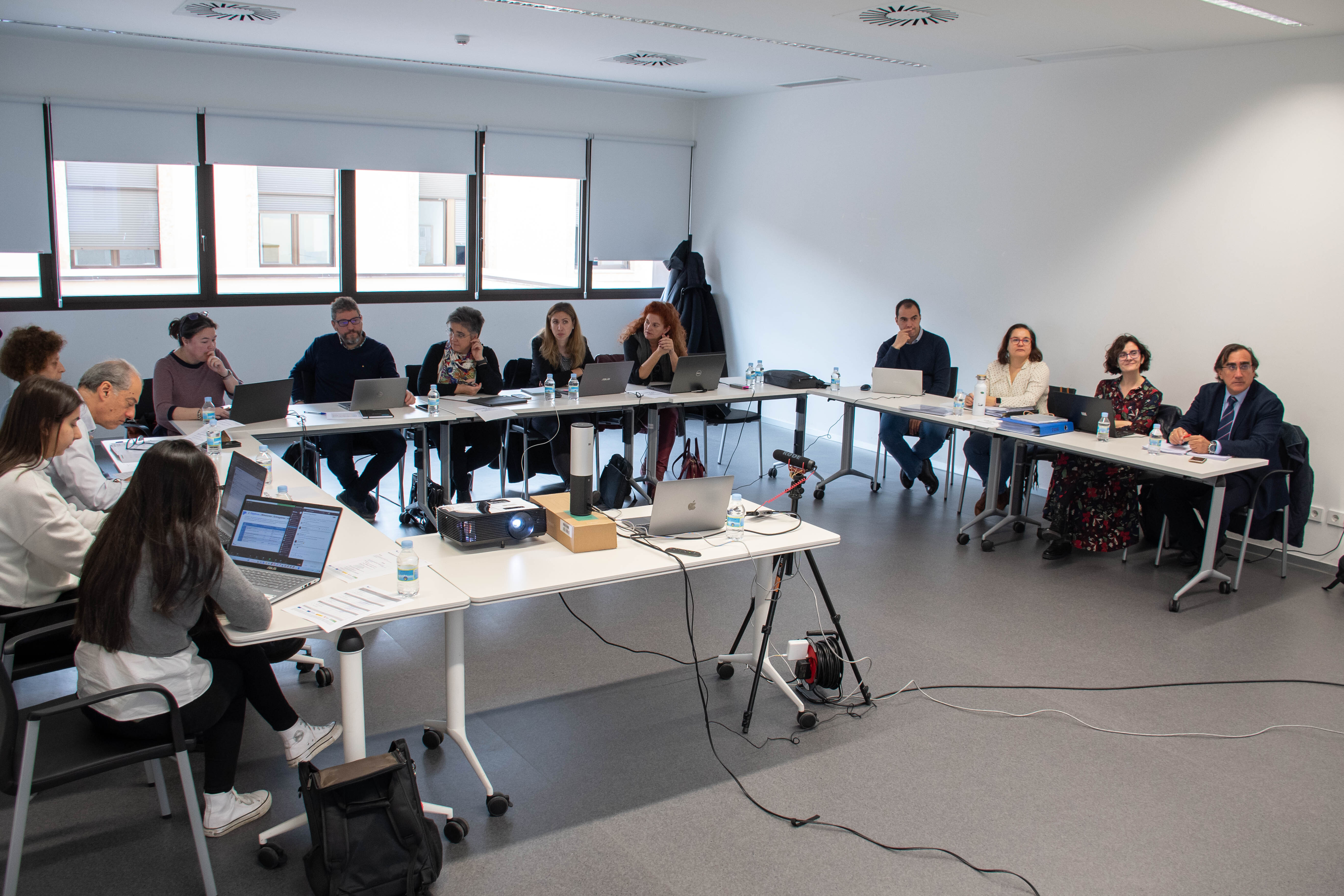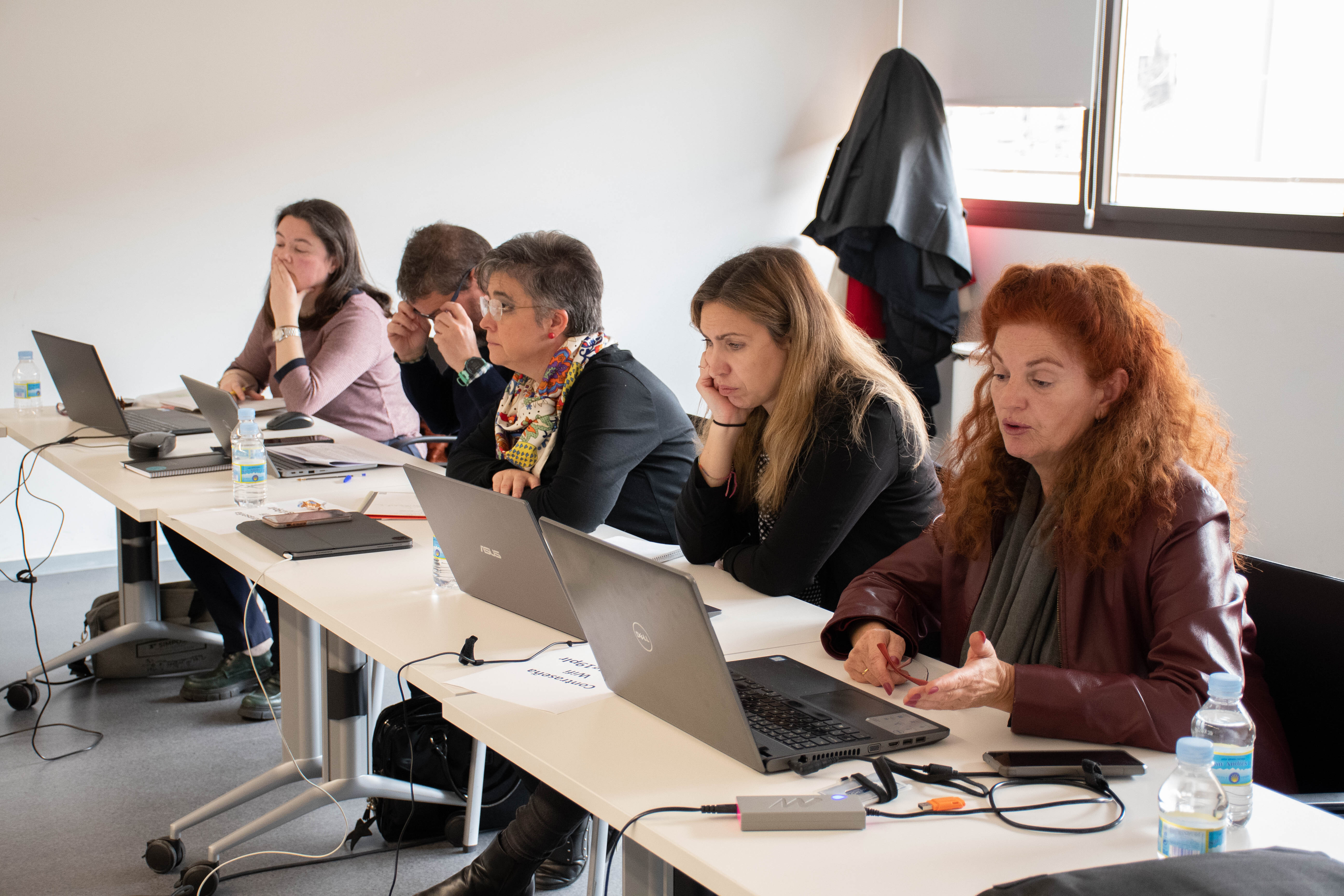 If you would like to know more about this project go to à https://digis3.eu/en