---
Welcome to Salamanca Tech Day again!  A new event organised by the AIR Institute and the BISITE Research Group of the University of Salamanca, which will take place on the 3rd of May in the city of Salamanca. It will bring together leaders in the world of technology to discuss issues relevant to the sector and highlight the potential of Salamanca as a centre of innovation and development. 
One of the most prominent round tables will be the "Round Table on the Potential of Salamanca: Research and Transfer", which will take place at 12:30 pm.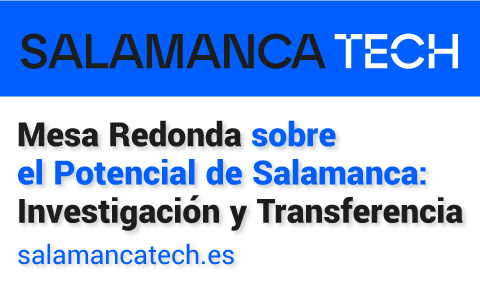 The speakers are experts in different areas of research and transfer, including:
- Francisco Santiago Lozano Sánchez: President of the Royal Academy of Medicine of Salamanca. He is Professor of Pharmacology and Therapeutics at the University of Salamanca and has published numerous articles in internationally renowned medical journals.
- Alberto de Miguel Hidalgo: Chair of Business Innovation at the University of Salamanca. He has developed his professional career in the field of business management, with extensive experience in strategic consultancy and in the development of innovation projects.
- María Belén Rubio Pérez: Director of the Centre for Research in Food and Development (CIALE) at the University of Salamanca. She is an expert in food processing technologies and in the application of technology in the development of new products.
- Mar Siles Lucas: Director of the Institute of Natural Resources and Agrobiology of Salamanca (IRNASA) of the Spanish National Research Council (CSIC). Her research focuses on the study of microorganisms and their application in different fields such as agriculture and biotechnology.
- José Miguel Mateos Roco: Vice-Rector for Research and Transfer at the University of Salamanca. He has developed his career in the field of research, with extensive experience in the management of research projects and technology transfer.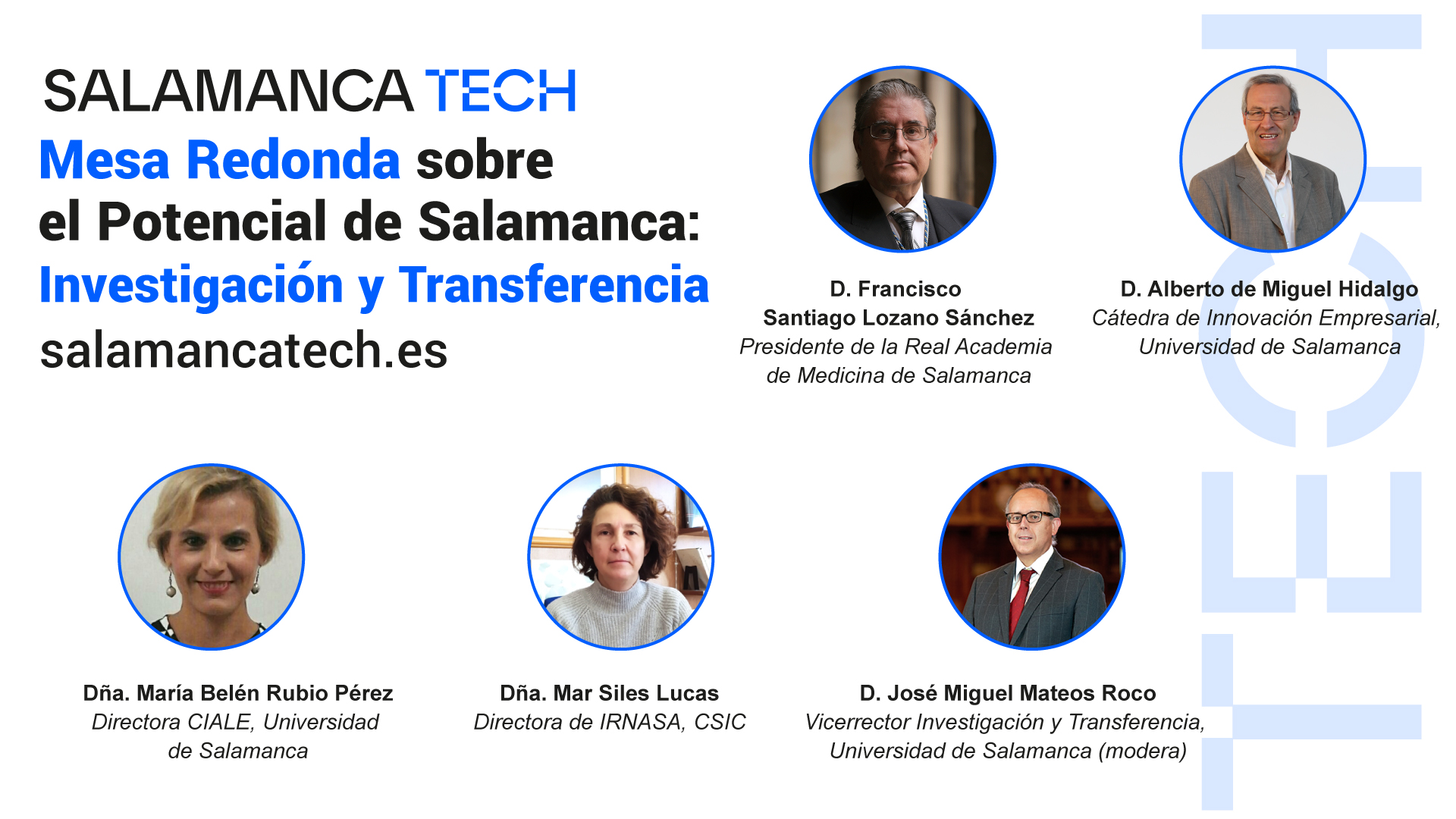 The speakers will discuss the importance of research and knowledge transfer for the development of Salamanca as a technology hub and share their perspectives and experiences in this area. Join us to listen to these outstanding leaders and learn more about Salamanca's potential in research and knowledge transfer! 
 We look forward to seeing you at the Salamanca Tech Day on 3 May in the Sala Menor of the city's Palacio de Congresos!