---
Welcome to Salamanca Tech Day! The AIR Institute and the BISITE Research Group of the University of Salamanca are proud to present this event focused on promoting Salamanca and its business ecosystem as a centre of innovation and technological development. The day on 3 May will feature several round tables to discuss key issues for the sector, such as applied biomedicine, research and transfer, logistics and innovation, among others.
The last of the round tables will take place at 13:15 and will focus on Salamanca's potential in terms of logistics and innovation. The speakers are Pedro Campal, CEO of Bernabé Campal, S.L., Adriana Casillas, CEO of TEBRIO, Juan Luis Feltrero, President of Grupo Feltrero, and Gerardo Iracheta, CEO of Eurostar Media Group. The round table will be moderated by Augusto Cobos, Director General of ICE, Junta de Castilla y León.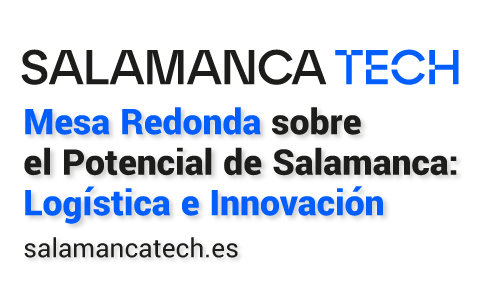 - Pedro Campal Arias: CEO of Bernabé Campal, S.L., a transport and logistics company based in Salamanca that offers customised solutions for its clients.
- Adriana Casillas Barros: CEO of TEBRIO, a logistics and transport startup that uses cutting-edge technology to improve efficiency and reduce costs.
- Juan Luis Feltrero Oreja: President of Grupo Feltrero, a leading logistics and transport company in Spain, with more than 70 years of experience in the sector.
- Gerardo Iracheta Vallés: CEO of Eurostar Media Group, a company dedicated to the production and distribution of audiovisual content in the field of logistics and transport.
- Augusto Cobos Pérez: General Director of ICE (Instituto de Competitividad Empresarial), an entity belonging to the Junta de Castilla y León that aims to promote economic and business development in the region. In this round table, Augusto Cobos will act as moderator.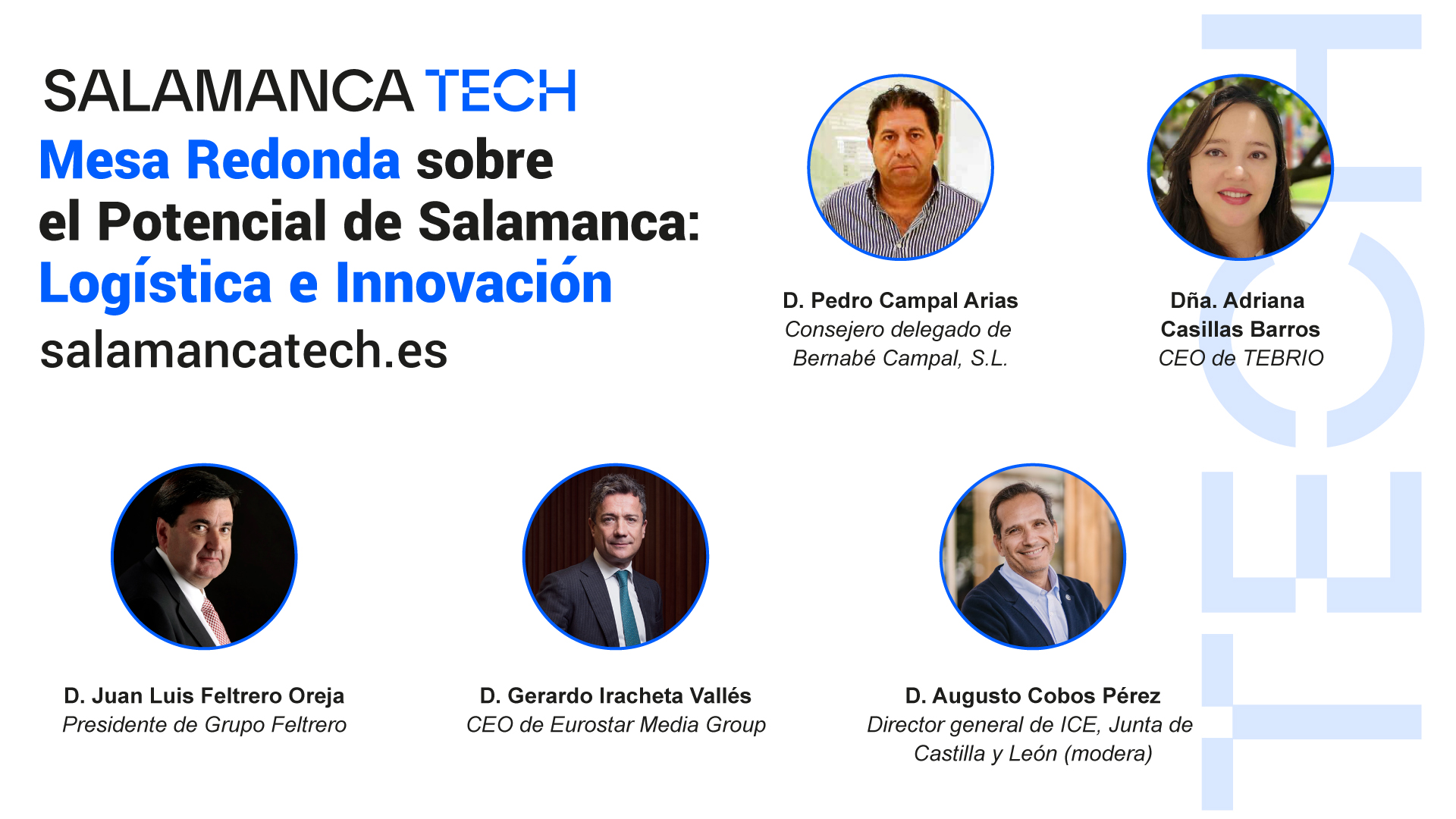 The discussion will focus on how logistics is a key element for innovation and business development in the digital era, and how Salamanca can take advantage of its strategic location and resources to become a centre of reference in this area. 
Don't miss this unique opportunity to meet leading industry leaders and discover Salamanca's potential in logistics and innovation - register now for the Salamanca Tech Day!
We look forward to seeing you on 3 May in the Sala Menor of the city's Palacio de Congresos!