---
On 17 and 18 May, the Workshop on Digital Transformation of SMEs: New digital paradigm to boost your business was held as part of the Centr@Tec programme, organised by the Institute for Business Competitiveness of Castilla y León (ICE) in collaboration with the AIR Institute.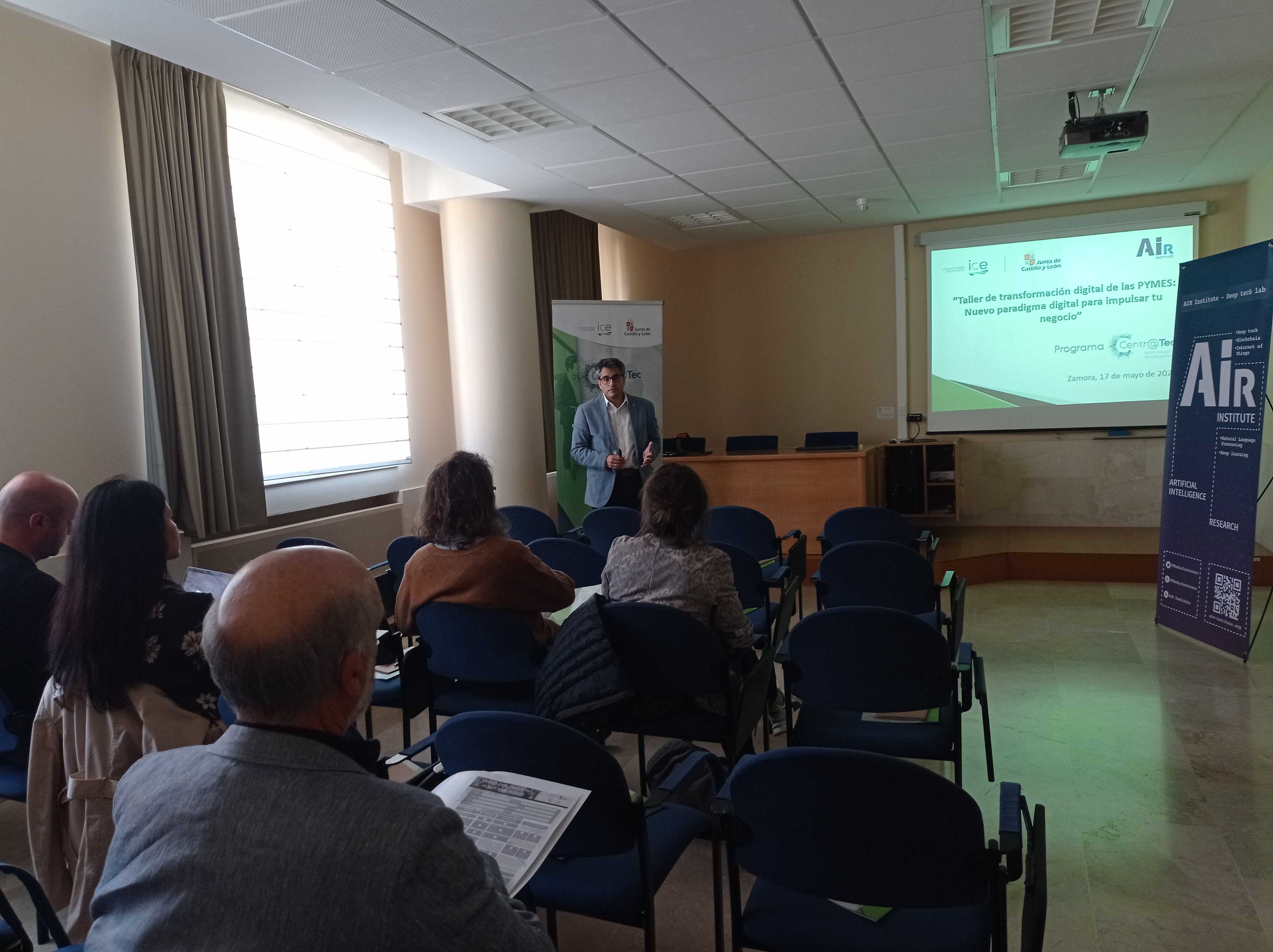 The workshop aimed to inform SMEs about what digital transformation can bring to their businesses, so that they can see what this technology can bring to their production processes, to optimise costs and improve their competitive situation.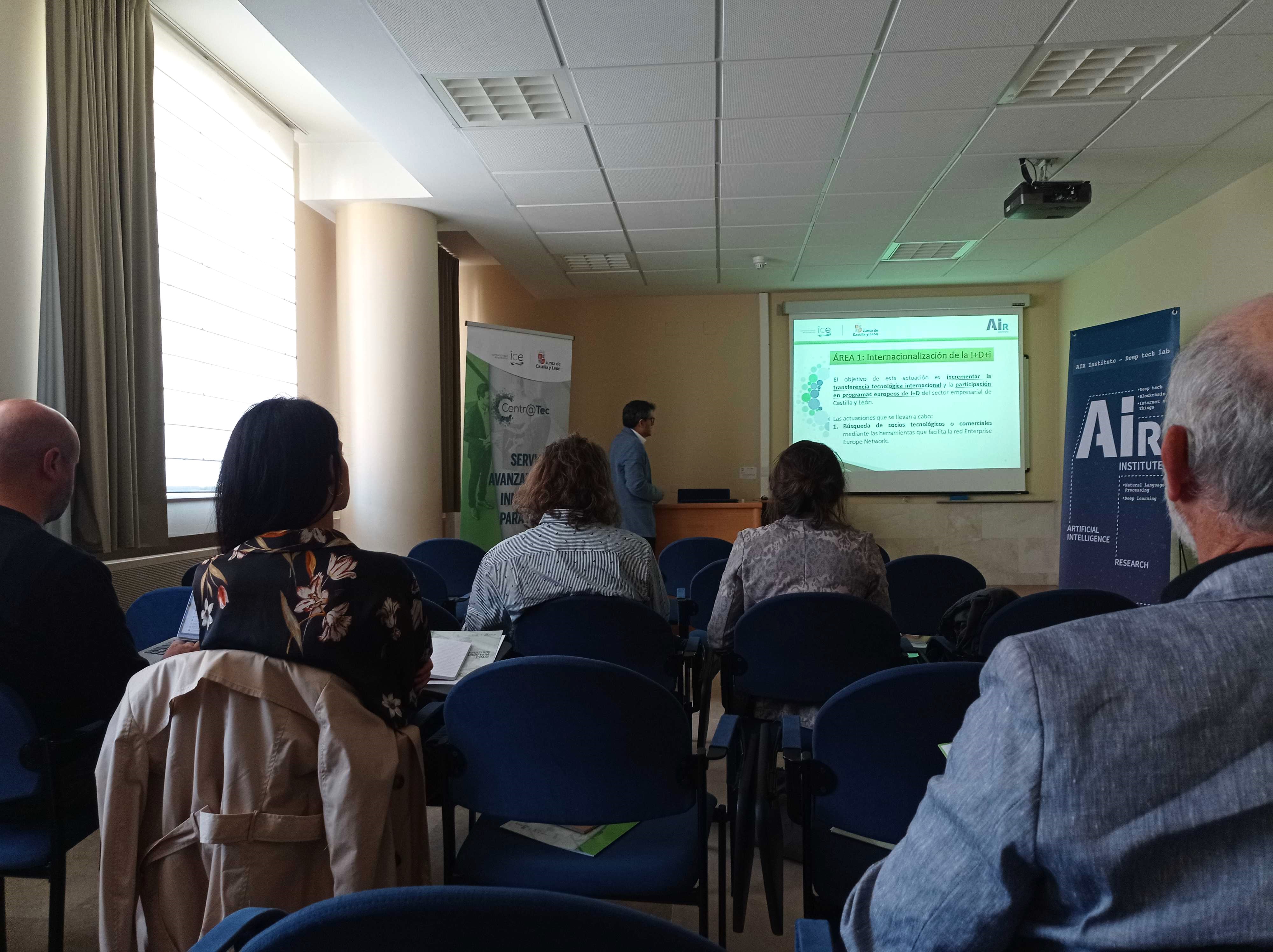 The workshop was divided into two parts, face-to-face and online, which took place on the 17th and 18th respectively.
The first part took place at the Polytechnic School of Zamora, after the accreditation and welcome, Javier Parra from the BISITE research group introduced the attendees to the Centr@Tec programme and started the workshop with an introduction to digitalisation, focusing also on the competitive situation. After a break he went on to talk about administration and organisation structures and apps and technical office structures and apps. After these talks there was time to reflect on how to apply these technologies in the company until the end of the workshop.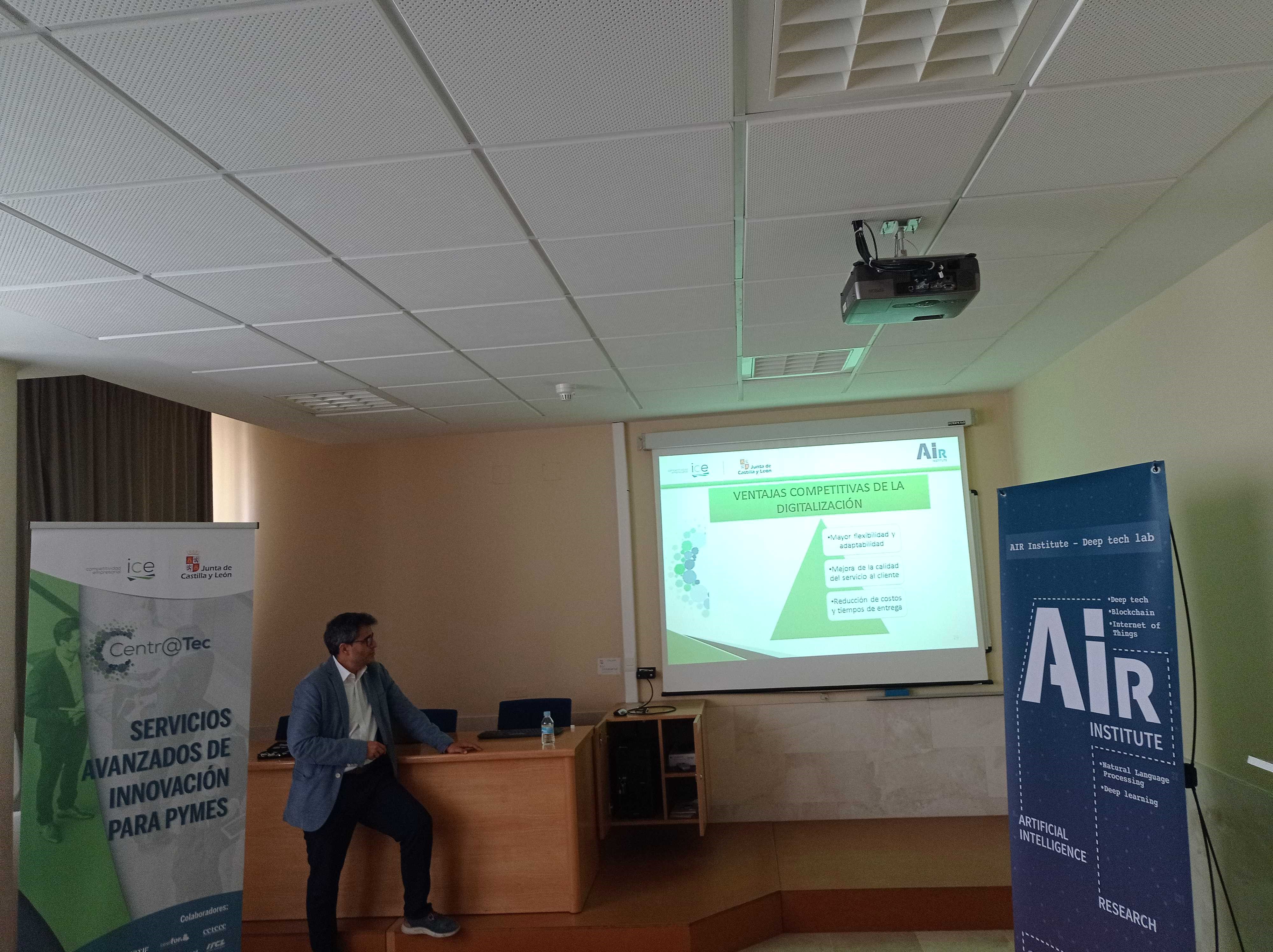 The second part of the workshop continued with Javier Parra, this time online, talking about customer management and e-commerce and digital marketing management, both applied to the sector of reference. After a break, he continued talking about the digitalisation of processes and logistics. Once the presentations were over, it was time to reflect on how to use this technology in the company and the final conclusions, bringing the workshop to a close.
If you were unable to attend the event, you can watch it online here.