---
From July 12 to 14, the Portuguese city of Guimarães hosted the PAAMS conference on multi-agent systems; DCAI, artificial intelligence; PACBB, bioinformatics; ISAmI, environmental intelligence; mis4TEL, educational technology; BLOCKCHAIN, and DECON, economics. During the event, which brought together more than 500 researchers from many countries such as France, Italy, Germany, Poland, Japan and the United States, numerous papers were presented, some of which were selected by the committee of experts and recognized for the quality of their research.
The best papers were selected to be part of special issues of scientific journals such as MDPI Sensors, MDPI Electronics, MDPI Systems or ADCAIJ. AIR Institute also awarded €1,000 to the best demonstration paper, which went to Jaime Andrés Rincón, Cédric Marco-Detchart and Vicente Julián for "Cognitive Assistant for Enhanced eHealth Monitoring".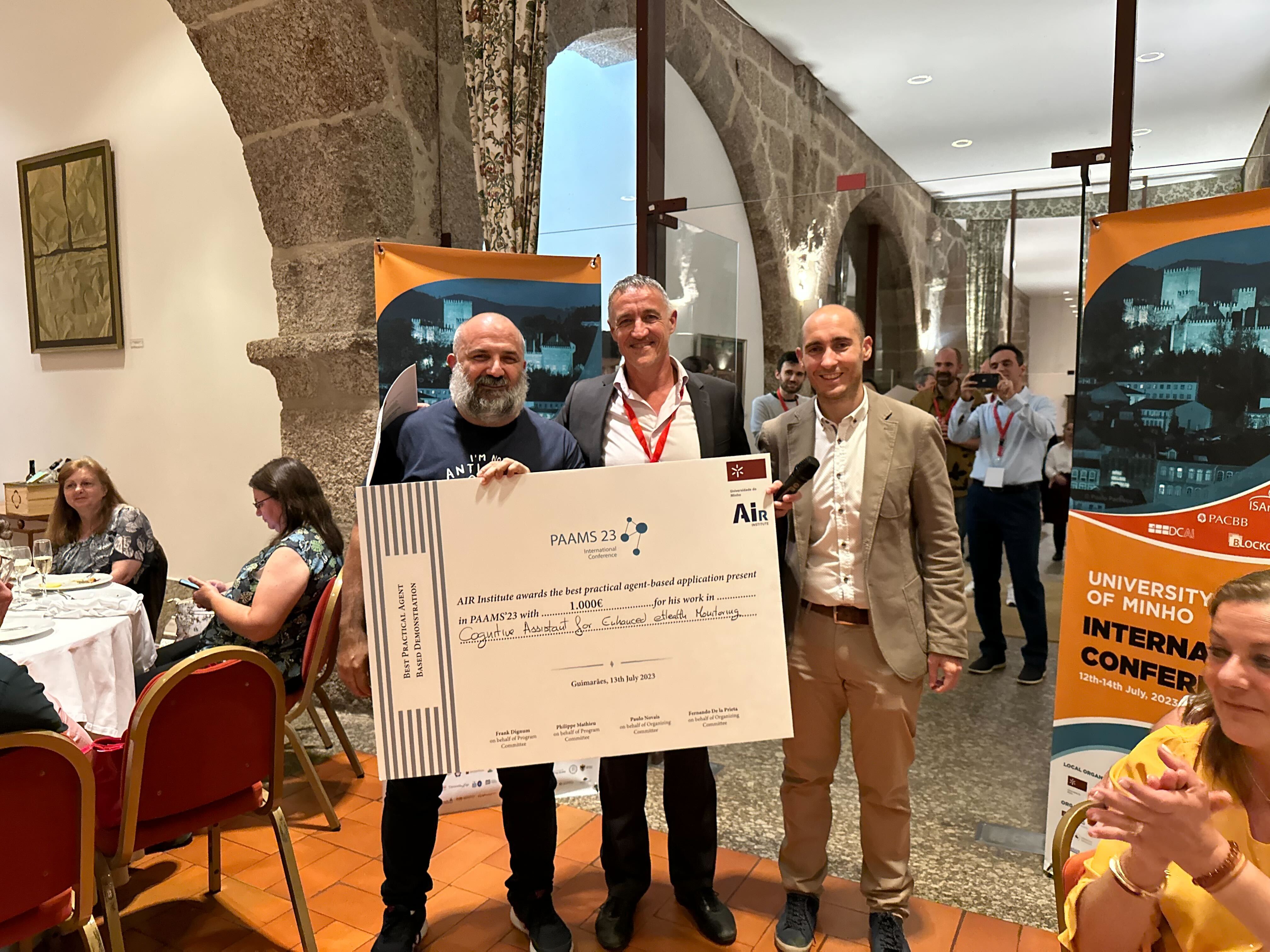 The second prize, "Extended Green Cloud: modeling cloud infrastructure with green energy sources" went to Zofia Wrona, Maria Ganzha, Marcin Paprzycki and Stanisław Krzyżanowski. Meanwhile, the third prize went to Bruno Ribeiro, Ricardo Faia, Luis Gomes and Zita Vale for the work, "Energy community integration of a smart home based on an open-source multi-agent system."
The MDPI Electronics journal, also participated in this year's edition and recognized the best articles, as follows:
"Model preprocessing and aggregation techniques for plant disease prevention" by Cédric Marco-Detchart, Jaime A. Rincon, Vicente Julian and Carlos Carrascosa.
"Cognitive reinforcement for improved construction of publications aiming at disseminating fact checking" by Maria Araujo Barbosa, Francisco S. Marcondes, and Paulo Novais.
"Dynamic parameterization of metaheuristics using a multi-agent system for the optimization of electricity market share" by João Carvalho, Tiago Pinto, Juan M. Home-Ortiz, Brigida Teixeira, Zita Vale and Ruben Romero
"Agrobots architecture and Agrobots-Sim simulator for dynamic agro-robot coordination" by Jorge Gutierrez-Cejudo, Marin Lujak and Alberto Fernandez.
The MDPI Systems journal also awarded the best papers at PAAMS 2023. The first prize went to Anton Dolhopolov, Arnaud Castelltort and Anne Laurent, with the paper "Implementation of a blockchain-driven metadata catalog in data mesh architecture".
The second prize "Intelligent Systems in Health: an Architecture proposal" by António Chaves, Larissa Montenegro, Hugo Peixoto, António Abelha, Luís Gomes and José Machado. The third prize went to Nikos Dimitropoulos, Elissaios Sarmas, Marcelo Lampkowski and Vangelis Marinakis with the paper, "A Quantitative Methodology to Support Local Governments in Climate Change Mitigation and Adaptation Actions".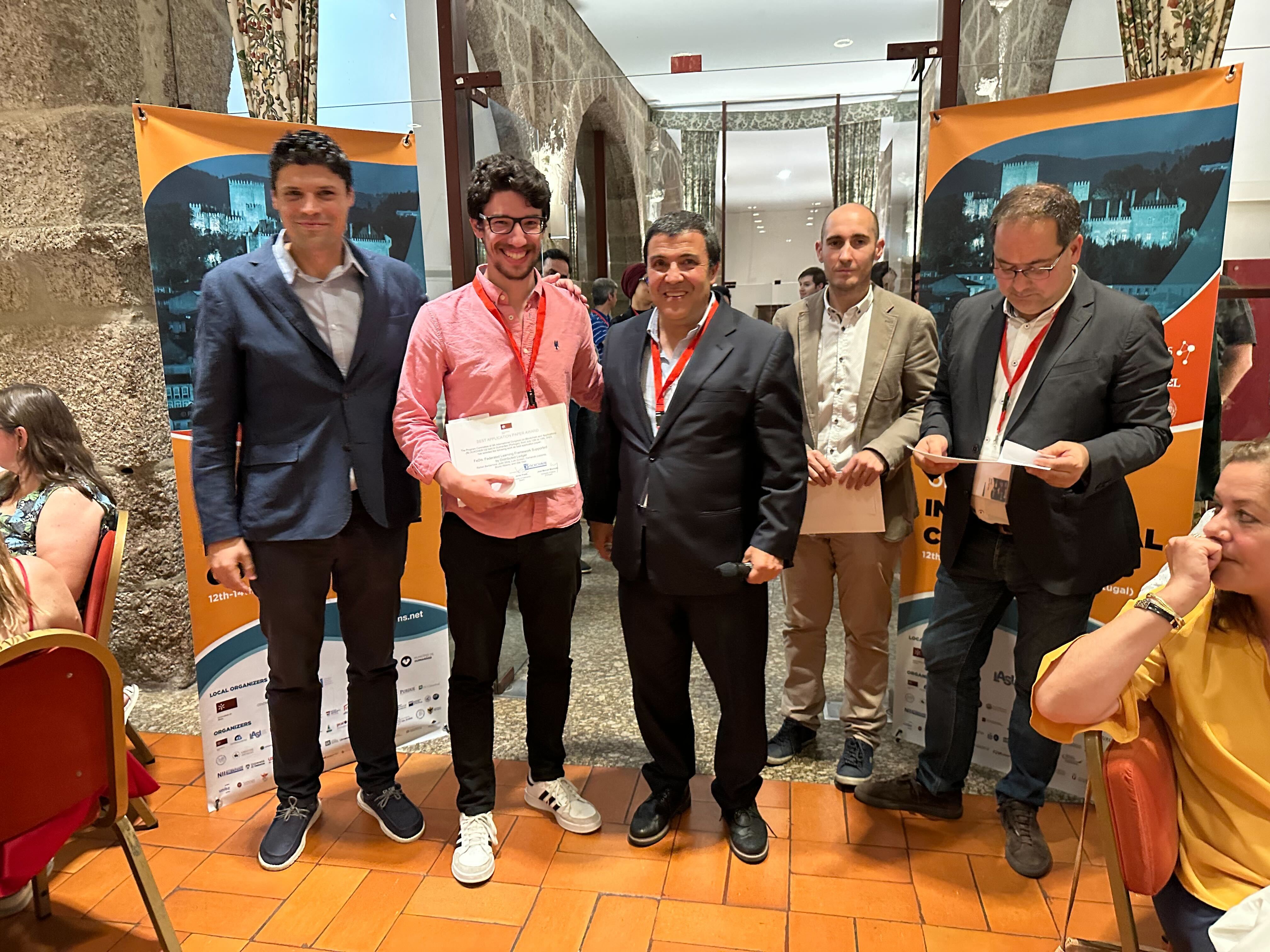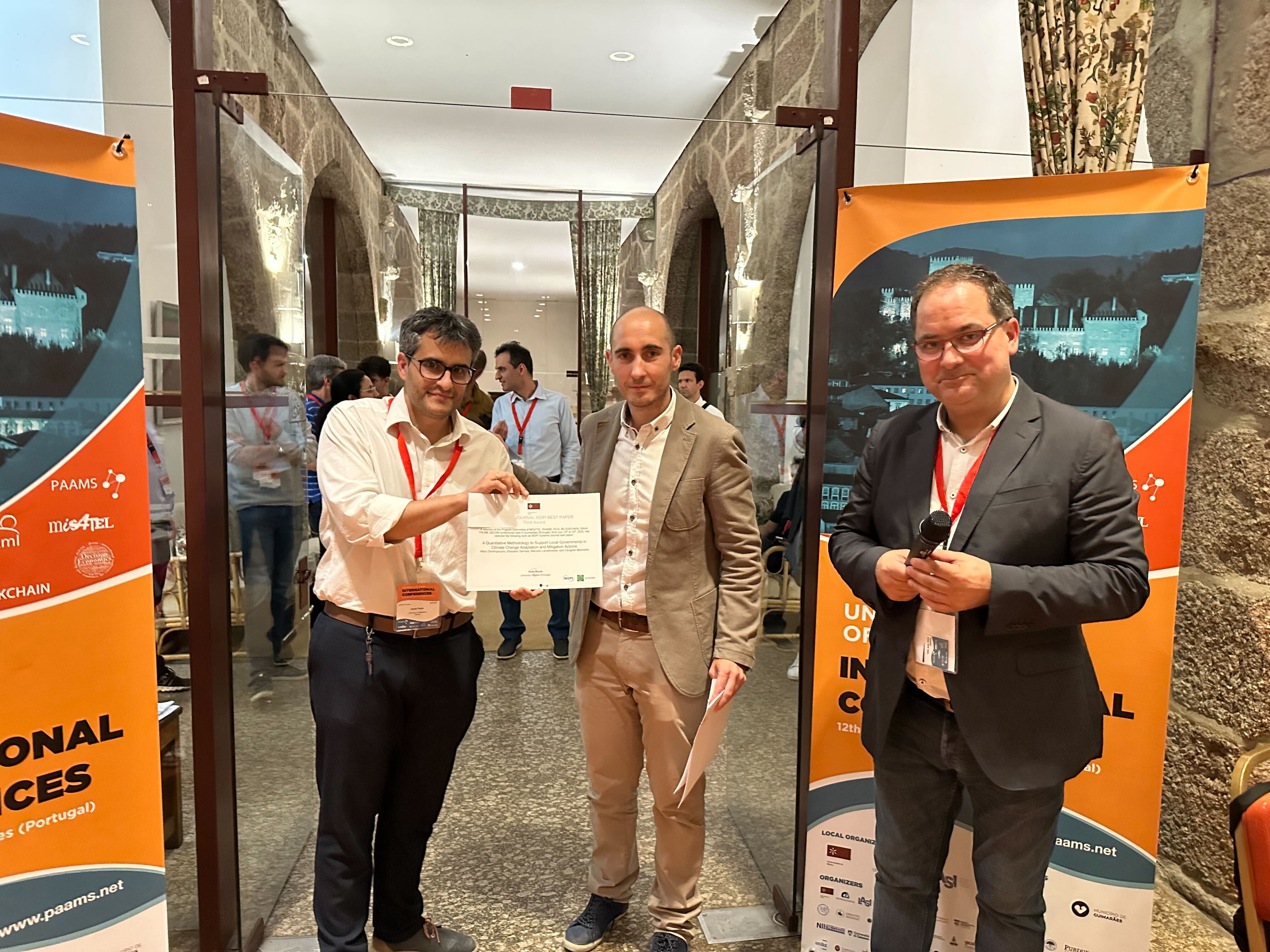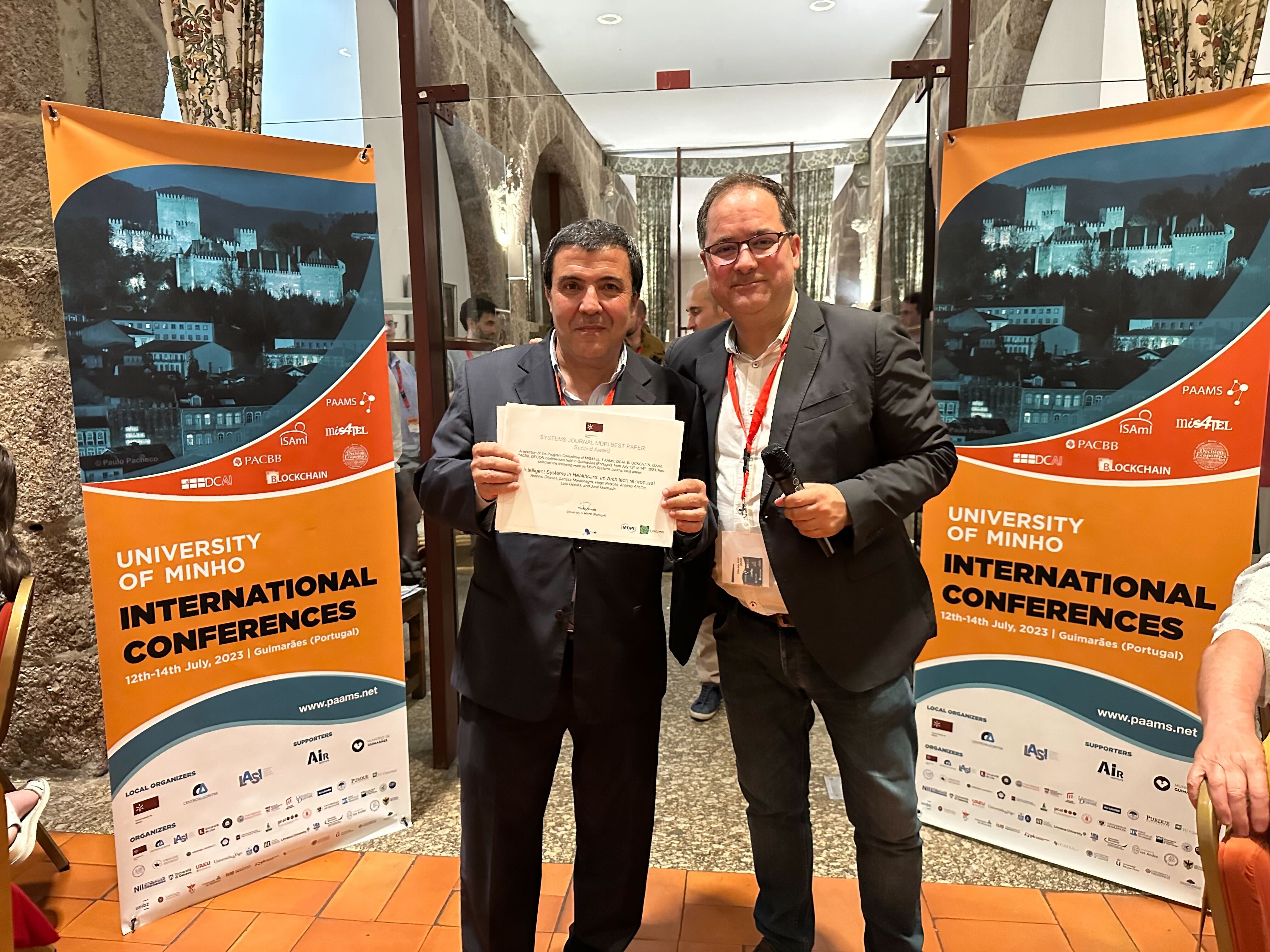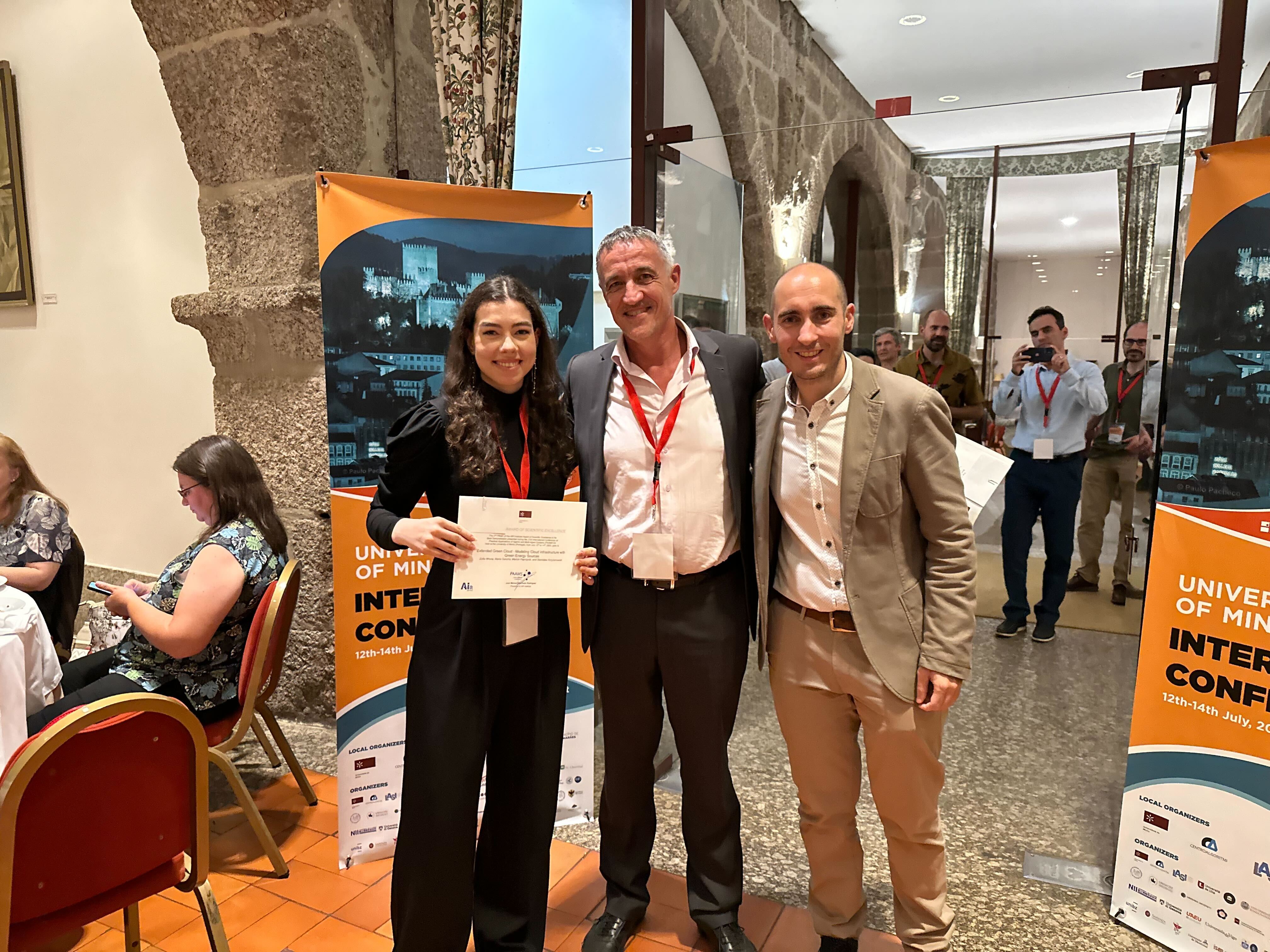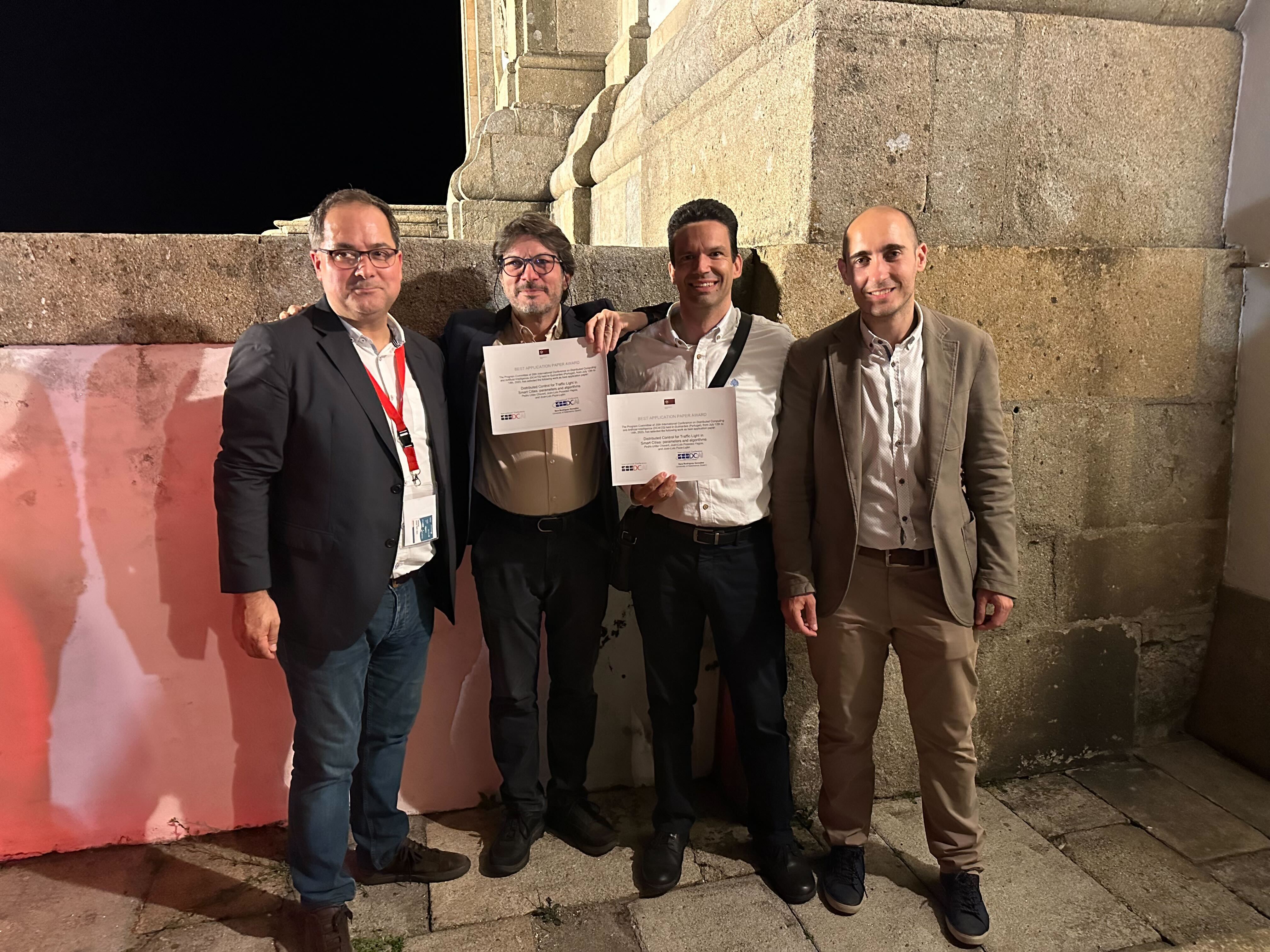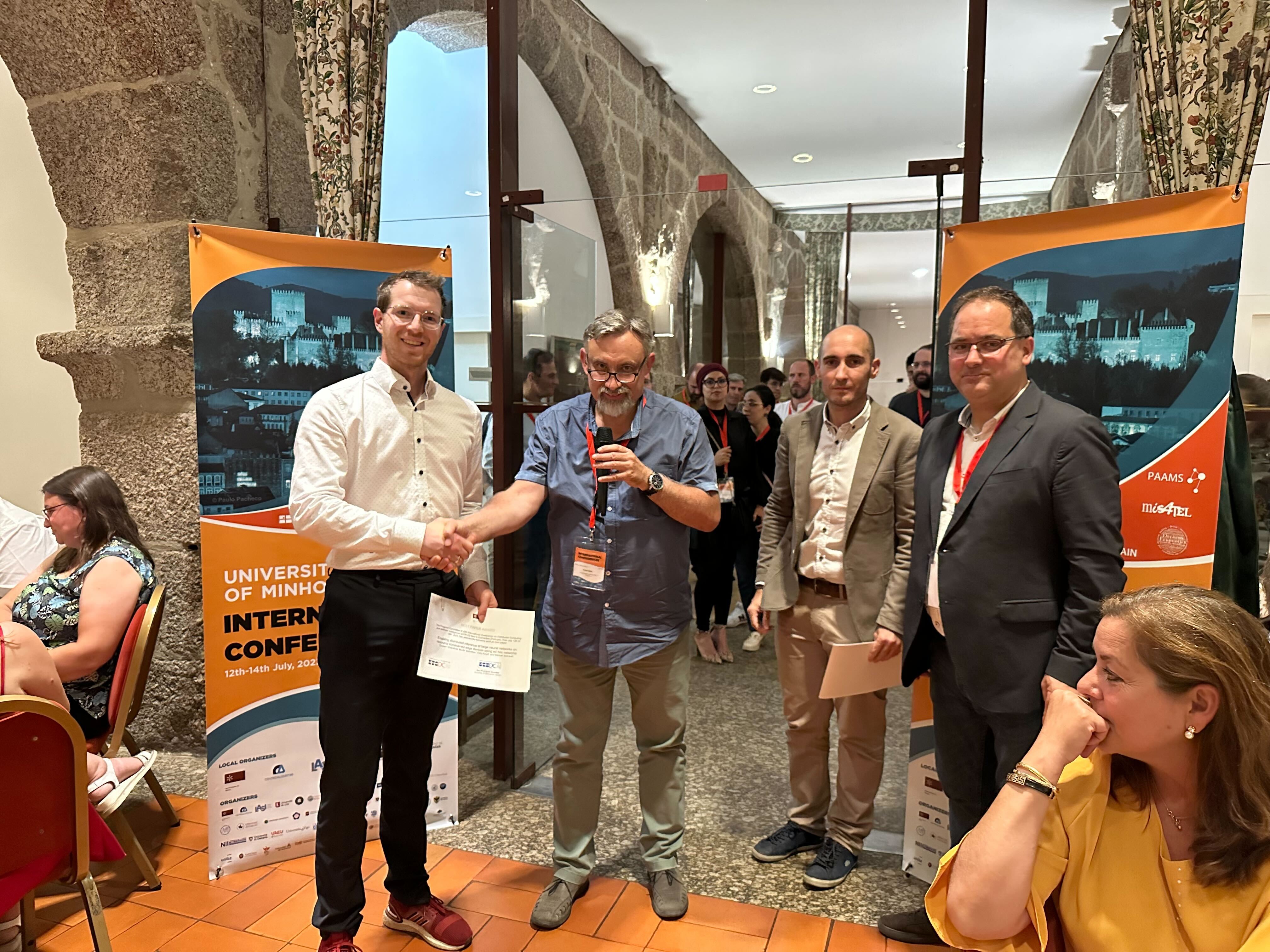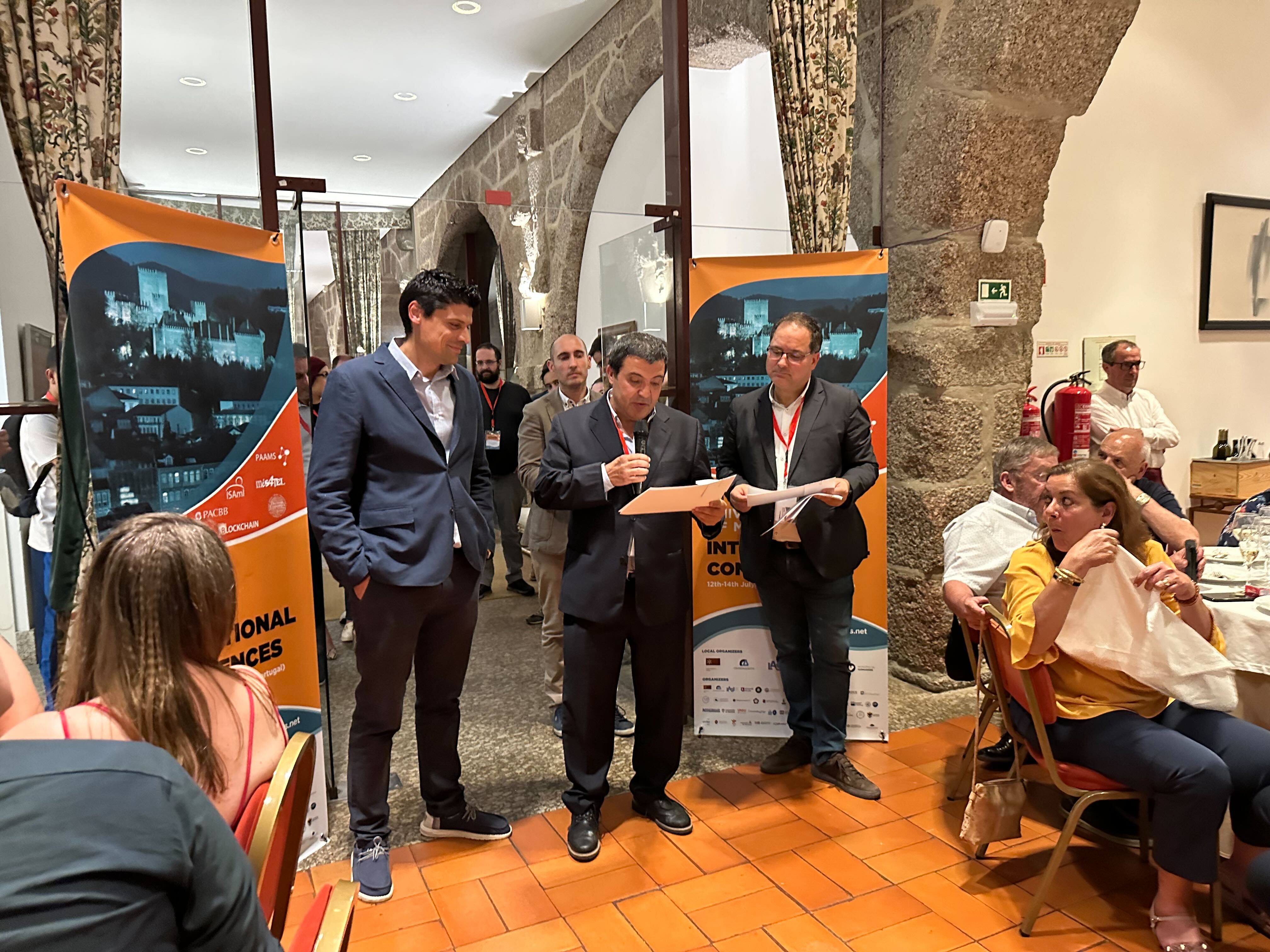 Next event: June 26th to 28th, 2024 in Salamanca
The quality and excellence of the PAAMS program over the course of 21 editions has earned it a B classification from CORE Ranking, and so it is planned to continue next year with all seven congresses to be held in Spain, specifically in Salamanca, which hosted them for the last time in 2021. They will be held on June 26, 27 and 28, 2024, with the main venue being the Palacio de Congresos in Salamanca. The organization will soon launch the procedures for the standard call for papers, demonstrations and workshops so that those who wish to take part in the 2024 edition can do so.
Call for Awards and Grants to attend PAAMS 2024
The BISITE Research Group is offering 20 scholarships/awards to PhDs and young PhDs for both the event itself (including Workshops and Special Sessions) and the side events. The scholarships will cover accommodation for selected researchers from June 26-28, 2024 (check-in June 25 and check-out June 29).
Those interested in applying for one of the fellowships should send the application via email to info@paams.net, you can find more details regarding the application here.  
This is certainly an excellent opportunity for researchers studying new technologies.