---
Last Thursday, July 27, the workshop "Transform your business with the help of Generative Artificial Intelligence" was held at the Colegio Arzobispo Fonseca under the framework of the Centr@tec Program. The meeting brought together professionals from different companies from Salamanca and Castilla y León interested in improving their production processes by using technology and facing their digital transformation.
Development of the workshop
The president of AIR Institute and director of the BISITE Research Group of the University of Salamanca, Juan Manuel Corchado, welcomed the participants to the event and presented the objectives of Centr@tec, assuring that "this year it is somewhat easier to obtain European funding thanks to the Next Generation EU funds". Corchado explained that the program proposes demonstration and training sessions with workshops "for companies that want to improve their technological level" and clarified the requirements and the procedure for applying for grants, which can be consulted on the initiative's website.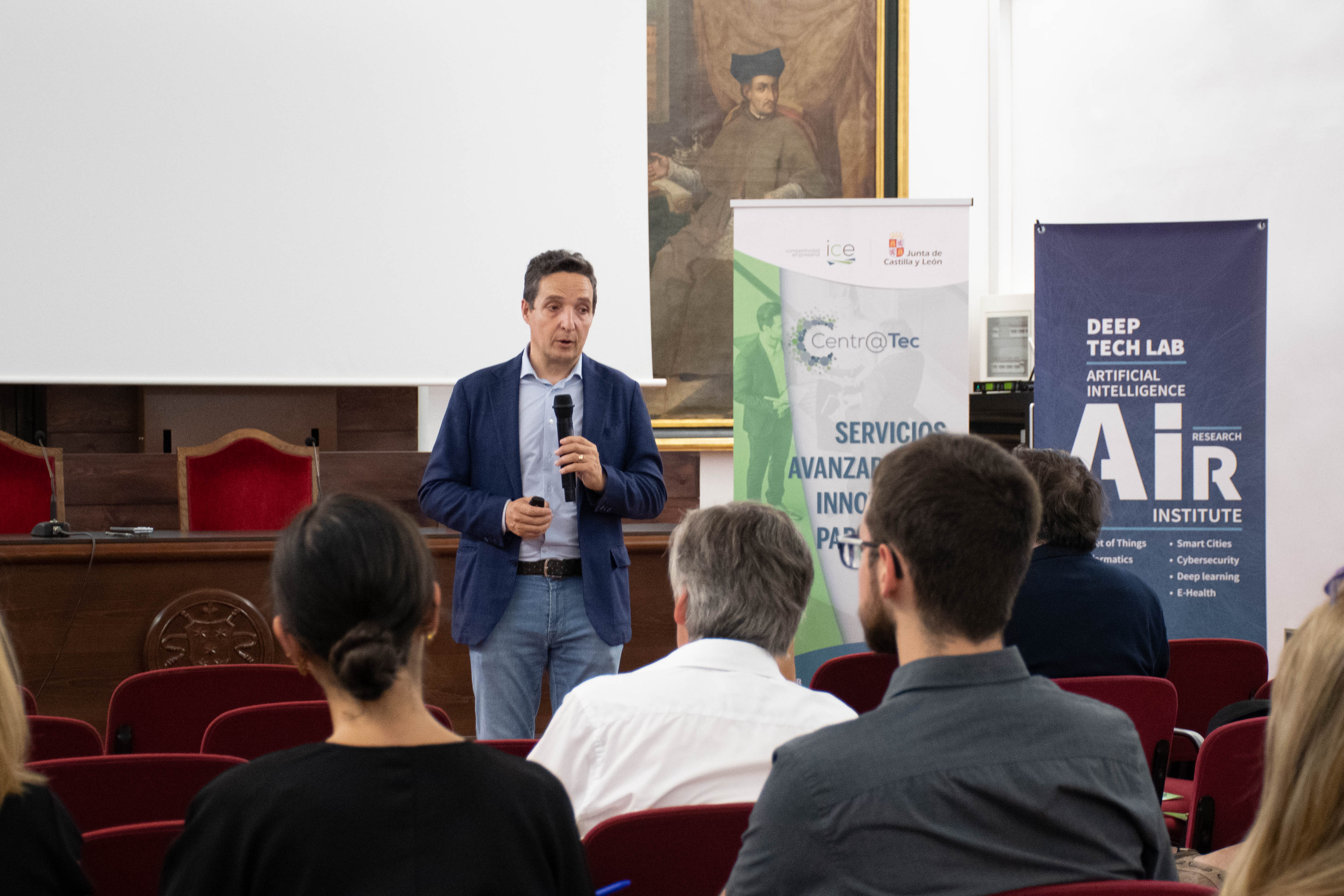 Pablo Chamoso, professor of Computer Science and Artificial Intelligence at the University of Salamanca and collaborator of AIR Institute, then gave a presentation on the future of artificial intelligence with ChatGPT and the advantages that this technology can provide in business development. According to him, "the main advantage is that it can produce novel and valuable results in record time in a wide variety of fields, although it poses ethical challenges associated with its use and the originality of the content that must be taken into account".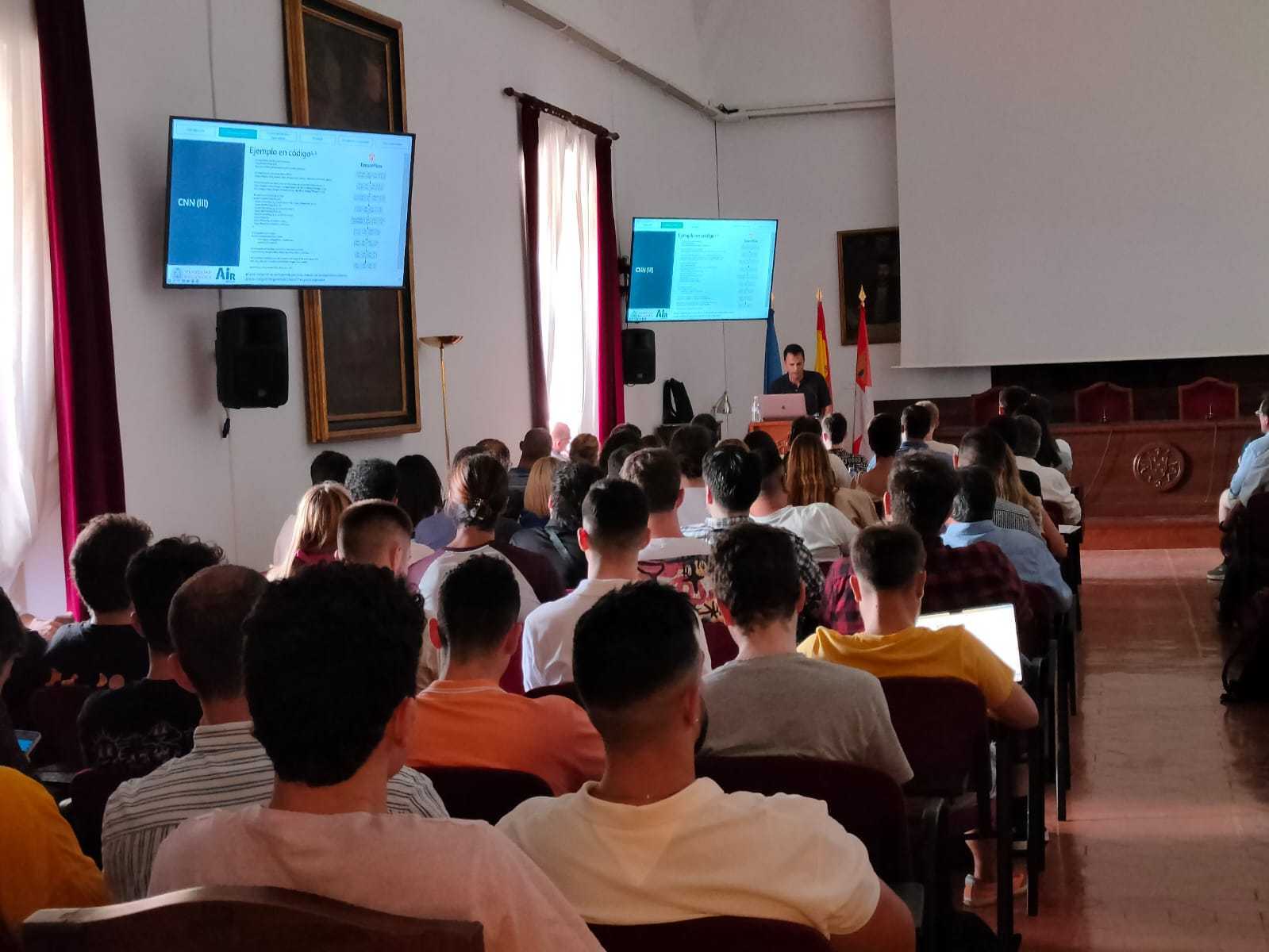 Juan Manuel Núñez Velasco and Sebastián López Flórez, BISITE researchers, explained in detail the operation of Llama 2, Meta's artificial intelligence model, which can offer variants to the uses of ChatGPT in business activities, such as greater personalization.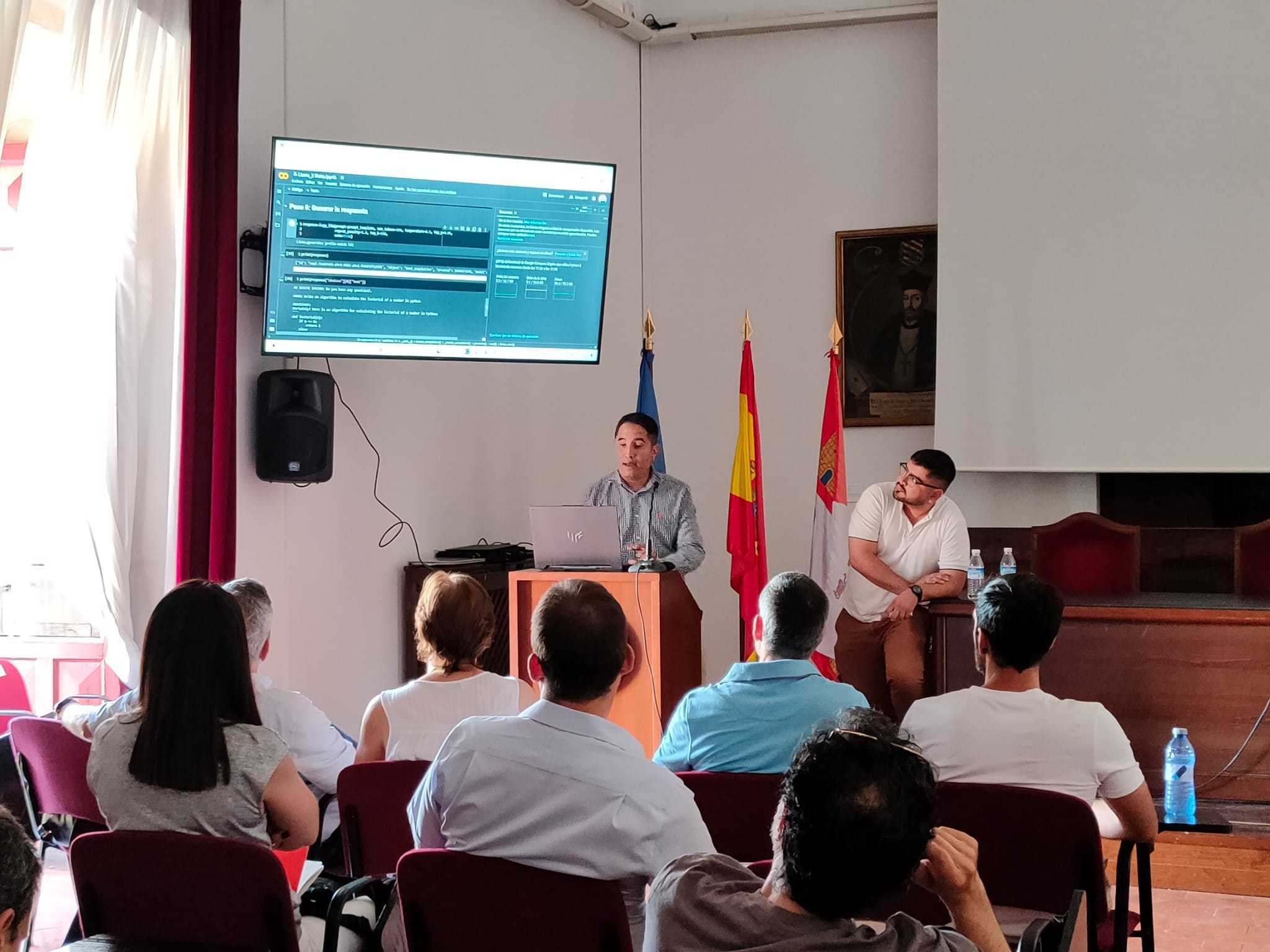 personalization. Raúl García Serrada, project manager at AIR Institute, presented in the workshop "Case studies and new business models based on generative AI" the uses of these intelligences at user level and the policies adopted by different multinationals to regulate their use, as well as recommendations to avoid being left behind in their implementation.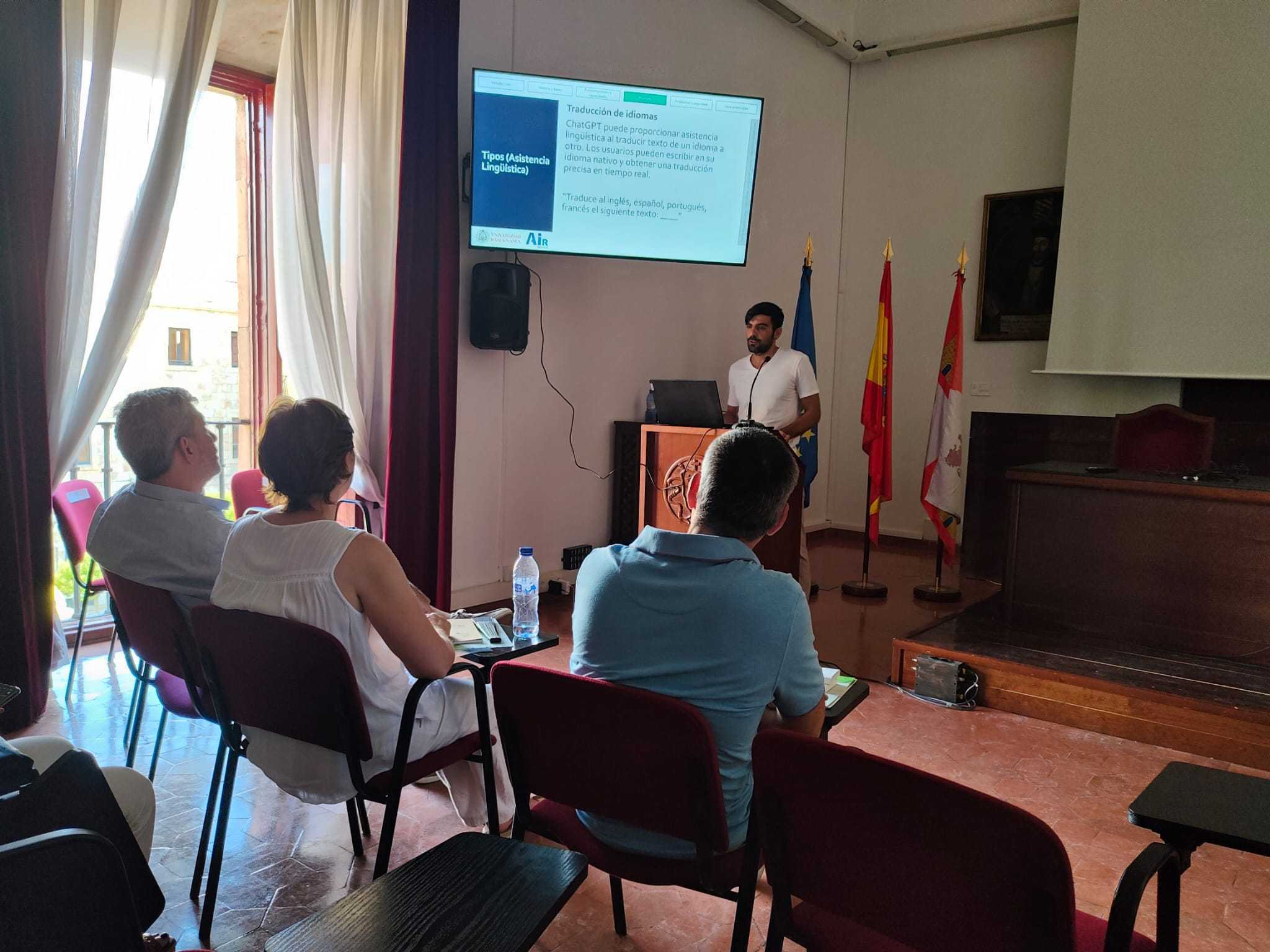 Finally, Juan Santamartina showed the success case of Progradum, an intelligent platform for selection processes in any sector that automatically analyzes professional profiles, assigning each candidate a measurable numerical value and generating useful reports.
To close the day, attendees were able to share a time reserved for networking with the aim of generating collaborations and synergies, as well as raise questions about the financing offered by Centr@tec.