---
Once again AIR Institute will participate in Startup Olé, one of the most important entrepreneurship, technology and innovation events in Spain. The tenth edition will be held from 4 to 7 September in Salamanca.
Startup Olé 2023 will be attended by His Majesty King Felipe VI, who will once again be the President of the Honorary Committee at the event.  It will also be the first time that the fair will have a guest country, Bulgaria, represented by its Vice President and Minister of Foreign Affairs, Mariya Gabriel, as well as a large delegation made up of startups, institutions and corporations from the eastern country. There will also be significant international participation from both Europe and Latin America.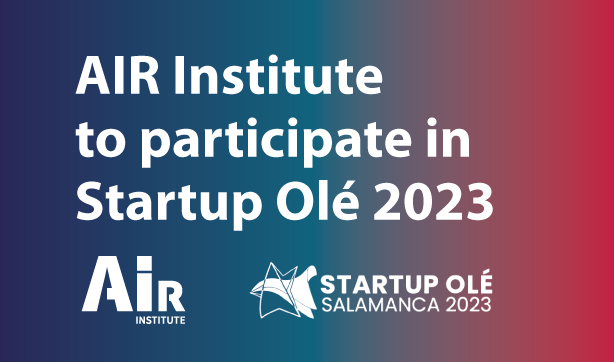 AIR Institute at Startup Olé
We will participate in an edition that is expected to attract more than 500 speakers and more than 180 startups, both national and international. An opportunity to showcase the projects we have been working on in recent months, as well as the Salamanca Tech initiative which seeks to promote innovation and technological development in the town. Our mission is to make Salamanca a benchmark in innovation, combining the pillars of science, sustainability, entrepreneurship, technology, logistics and health.
It is an excellent opportunity to present our projects and the technologies we use to develop them in a more proactive format, which will allow us to get feedback, test the developments and establish potential partnerships with other companies and institutions.