---
On 24 November we have a new Salamanca Tech event, the initiative of the AIR Institute and the BISITE Research Group, which aims to promote innovation and technological development in the town.
On this occasion, the conference will take place at the Faculty of Economics and Business with the goal of providing students with a new vision of artificial intelligence (AI) and its capacity to contribute to reducing the carbon footprint, optimising resources, and promoting responsible practices, in short, transforming the business world.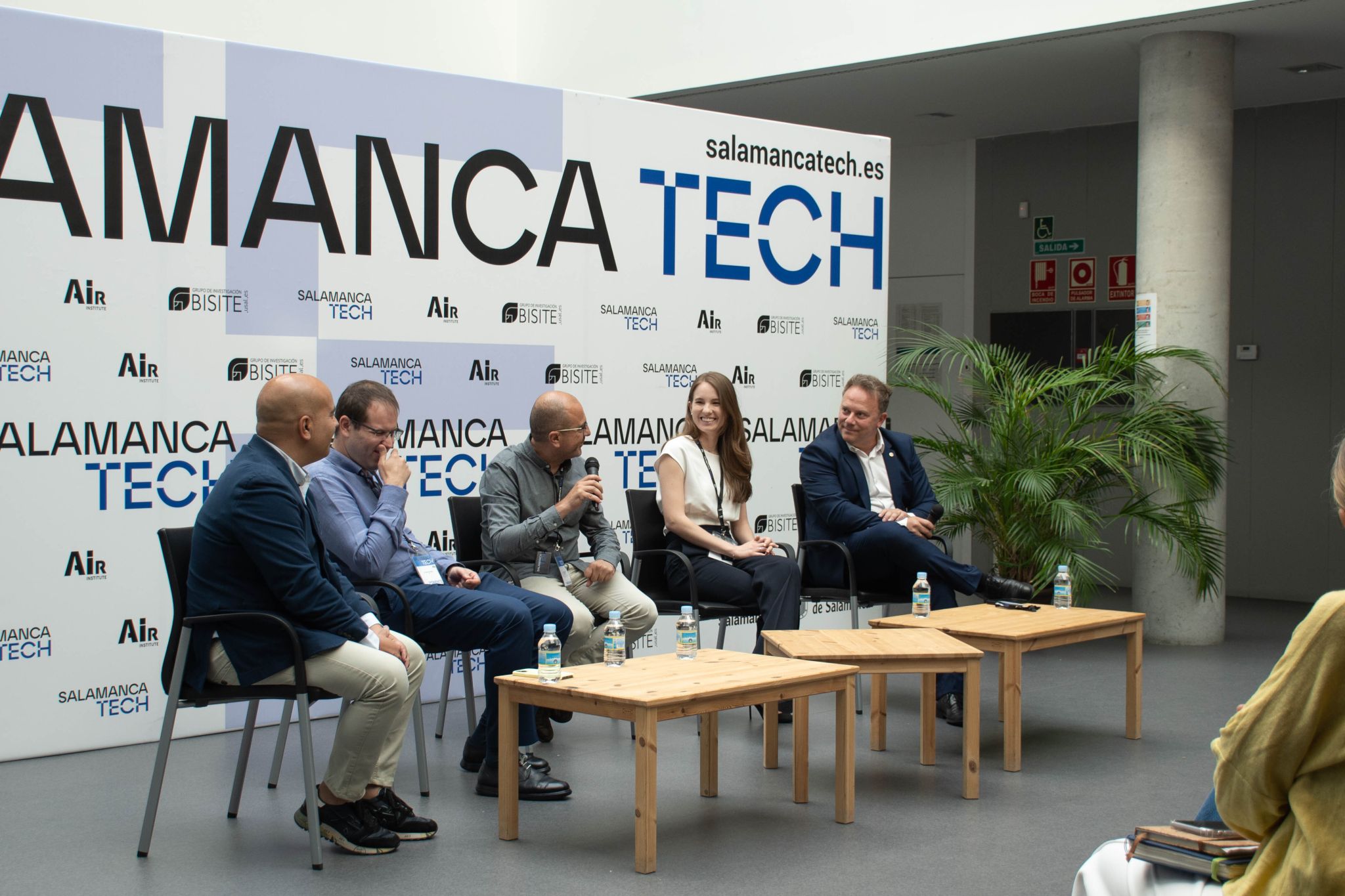 As Professor of Computer Science and Artificial Intelligence and Director of the BISITE Research Group, I will have the opportunity to open the conference with a lecture on "How AI affects today's business". Afterwards, four experts will debate on "AI, sustainability, financial markets and auditing" in a round table moderated by Manuel Martín Portillo, CIO of the Global Exchange Group. Participants in the debate will include Soraya García Merino, Regional Director of Iberia & Latam at Tradedoubler; María Jesús Daza Muñoz, from the Global Exchange Group; José Alberto García Coria, Director of Marketing & Communications at VIEWNEXT; and Luis Enrique Corredera, Director of Digital Transformation and Innovation at Deloitte.
Overall, a conference that will highlight the power of an alliance between AI and sustainability for the future.